Customer Success Manager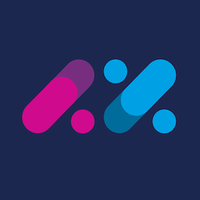 AppZen
Administration
Pune, Maharashtra, India
Posted on Friday, September 16, 2022
AppZen is the leader in autonomous spend-to-pay software. Its patented artificial intelligence accurately and efficiently processes information from thousands of data sources so that organizations can better understand enterprise spend at scale to make smarter business decisions. It seamlessly integrates with existing accounts payable, expense, and card workflows to read, understand, and make real-time decisions based on your unique spend profile, leading to faster processing times and fewer instances of fraud or wasteful spend. Global enterprises, including one-third of the Fortune 500, use AppZen's invoice, expense, and card transaction solutions to replace manual finance processes and accelerate the speed and agility of their businesses. To learn more, visit us at
www.appzen.com
.
Passionate about building teams? Love managing people, building relationships, ensuring the best customer experience, and driving value? We are looking for the right person who can lead our team of Implementation Success Managers to integrate the power of AppZen to our fast-growing list of Fortune 500 customers.
About You:
A proven manager who can build and scale teams·
Excellent analytical skills and highly organized·
You want to help our customers get the most out of AppZen's audit solution and get joy out of watching a customer really succeed·
You have GREAT communication skills and know how to get the message across
You are action-oriented; no task is too small or insignificant for you
Responsibilities:
Manage 15-20 customers with a team of dedicated Customer Success Managers and consultants
Providing oversight to the team for any escalation scenarios & be the solution architect for the Customer Business Scenarios.
Act as a moderator, giving Industry Best Practices recommendations to Customers for Operational challenges – working towards increasing the ROI for Customers on the Platform & helping increase the relevance of the solution
Drive the Business Reviews with Customers, representing value realization metrics, opportunities & scalability avenues
Ensure governance /compliance for Steady-State Accounts transition, including systematic Knowledge Transfer from Implementation teams, regular cadences with Customer Teams, flag Issues and concerns ahead of time/avoiding Customer Escalations / should be able to forecast for arising problems & prepare advance solutions, etc.
Proactive monitoring & reporting of "Operational Health Metrics" (Adoption, SLA reports, CSI) to internal and external stakeholders to help identify and mitigate risks
Driving/Coordinating RCAs & High severity issues with close collaboration PMG, Engineering and Global support organization
Helping Team Growth initiatives – inclusion, upliftment, feedback for Team Members and helping with recruitment initiatives
Must Have :
Humble and Friendly personality with an open and honest communication style
8+ years of experience in enterprise SaaS/software implementations, account management or other relevant business consulting
A strong leader who can mentor and loves to develop people· Strong project management skills
Exceptional customer presence and presentation skills; comfortable in talking with C-level executives
Logical and good understanding of the Accounts payable and T&E process
Ability to liaise with multiple internal cross-functional teams
Should be ready to work 3pm to 12pm shift
We are equal opportunity employer and value diversity. All employment is decided on the basis of qualifications, merit and business need.