Senior Analytics Engineer / Data Warehouse Architect (m/w/d)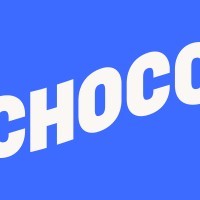 Choco
IT, Data Science
Berlin, Germany
Posted on Thursday, March 30, 2023
To solve one of our generation's largest problems, we need the world's best talent.
Our vision is to enable a sustainable food system. Our technology is already enabling thousands of restaurants, wholesalers, and producers across 7 countries to operate waste-free and efficiently. Yet, this is a drop into the ocean. We just started. Our goal to connect the global food system is extremely ambitious and complex. A problem of this magnitude and complexity requires a massive scale and only the best people will be able to solve it. We are gathering the best people globally together in order to succeed in our mission. Are you in?
For us, it is always team-first. Teams in which everyone subordinates their individual success to the team's success will win against teams that don't. Can you put your ego aside?
We are looking for the hungry underdogs that will rather fail than not try. We look for humility because it makes us learn faster. And we look for people who understand that hard work is necessary and that shortcuts don't exist. We are playing the long game and want to build a truly generational company.
Our mission requires us to be fast. We believe that urgency is a mindset. We look for people who act with speed in everything they do, yet never lose sight of the bigger picture.
Fun plays an important role. We want to succeed and celebrate when we do. It is important to us that our people form real bonds in and outside of work.
We have no small plans, we are assembling a championship team, with people that take real ownership of our company's long-term success. If you feel this is for you, then deep inside you, you might be already one of us.
See what we've been up to: bit.ly/3BX0kYj
Senior Analytics Engineer

At Choco, we're striving to build a seamlessly connected global food system by 2030. One that enables food to move around the planet transparently, sustainably and without waste. Today, Choco provides a platform connecting restaurants and suppliers resulting in better communication, simplified logistics, and - here comes the big one - less food waste. If you're looking for a challenging new opportunity and the chance to make a real-world impact, we'd love to hear from you.
Want to learn more about #LifeatChoco? Take a look behind the scenes: bit.ly/3sD7tYK
What you'll do
Sitting between our data engineers, product and BI analysts, data scientists and business teams, you will be responsible for our analytics data model both, from a conceptual as well as technical point of view. In this role, you actively participate in defining the design principles and architecture of our Data Warehouse to enable data-informed decision-making across the whole organization, as well as building data pipelines that are robust, fault-tolerant and efficient. In addition, you set the standards and provide guidance for other contributors to the analytics data model. Although we introduced dbt to build data transformations in SQL, our data pipelines also run transformations written in Python using Pandas or PySpark.
Collaborate with technical and non-technical stakeholders to gather business requirements
Build trust by applying software engineering principles to increase our confidence in data quality
Design a dimensional data model that is both, simple and efficient to query by our internal customers
Build efficient and sensible SQL transformations; Continuously improve the efficiency of our transformations
Ensure compliance and security requirements are fulfilled
Expose datasets using existing BI solutions to enable performant and intuitive data exploration and analysis
Maintain our data catalog
Act as an enabler by setting standards, exchange knowledge and best-practises so that data modeling is practiced among all data analysts
Mentor Data Analysts who want to grow into an Analytics Engineer position
What we're looking for
Experience in designing, building and maintaining a DWH and developing ELTs/ETLs
Excellent coding skills in relevant languages and ecosystems (SQL, Python, Spark)
Experience with Cloud Data Warehouse (Redshift, Snowflake, BigQuery, Databricks) and BI solutions (Looker, Tableau, etc.) and orchestration tools (Airflow)
Experience with agile methodologies in a professional development environment
Good understanding of key SaaS business metrics.
The technology you'll work with
AWS Athena, AWS S3, Databricks SQL, dbt, Python, PySpark, Redshift, Looker, Git
We look forward to seeing you in the office a minimum of three days per week.
Being together in person is an important part of our company culture. We've found that spending time as a team enables collaboration, participation, and engagement that leads to innovation, faster execution, and shared ownership. Plus, we see the value of camaraderie and genuinely enjoy our time together.
Need a better idea of who we are? Take a video tour of our headquarters in Berlin.
About Choco
Choco was founded in Berlin in 2018 and has since expanded to a team of over 400 committed Chocorians working from Choco offices in the US, France, Belgium, Germany, Austria, the UK, and Spain. Our ordering app is used by over 15K buyers and over 10K suppliers around the globe - processing hundreds of thousands of tons of food every month.
We raised over $280mn from some of the world's best investors like Bessemer Venture Partners, Insight Partners, Coatue Management, and LeftLane Capital. We are the first unicorn to reduce food waste.
We're working alongside those who built companies like Google, Facebook, Amazon, Uber, Rocket Internet, and more.
Choco is an equal opportunity employer. We encourage people from all backgrounds to apply. We are committed to ensuring that our technology is available and accessible to everyone. All employment decisions are made without regard to race, color, national origin, ancestry, sex, gender, gender identity or expression, sexual orientation, age, genetic information, religion, disability, medical condition, pregnancy, marital status, family status, veteran status, or any other characteristic protected by law.