Visual Designer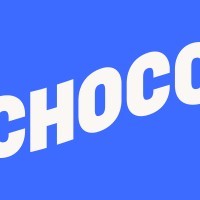 Choco
Design
Berlin, Germany
Posted on Thursday, August 10, 2023
To solve one of our generation's largest problems, we need the world's best talent.
Our vision is to enable a sustainable food system. Our technology is already enabling thousands of restaurants, wholesalers, and producers across 7 countries to operate waste-free and efficiently. Yet, this is a drop into the ocean. We just started. Our goal to connect the global food system is extremely ambitious and complex. A problem of this magnitude and complexity requires a massive scale and only the best people will be able to solve it. We are gathering the best people globally together in order to succeed in our mission. Are you in?
For us, it is always team-first. Teams in which everyone subordinates their individual success to the team's success will win against teams that don't. Can you put your ego aside?
We are looking for the hungry underdogs that will rather fail than not try. We look for humility because it makes us learn faster. And we look for people who understand that hard work is necessary and that shortcuts don't exist. We are playing the long game and want to build a truly generational company.
Our mission requires us to be fast. We believe that urgency is a mindset. We look for people who act with speed in everything they do, yet never lose sight of the bigger picture.
Fun plays an important role. We want to succeed and celebrate when we do. It is important to us that our people form real bonds in and outside of work.
We have no small plans, we are assembling a championship team, with people that take real ownership of our company's long-term success. If you feel this is for you, then deep inside you, you might be already one of us.
See what we've been up to: bit.ly/3BX0kYj
Meet your team
We are looking for a passionate Visual Designer who will join our growing team and support a number of different initiatives that will contribute to Choco's growth across our regions. This position will be responsible for creating engaging and visually stunning designs that meet the goals and objectives of our clients. You will collaborate with different departments to generate creative ideas and concepts, turning them into visual designs that captivate our audience.
Responsibilities
Collaborate with various departments to understand project scope and objectives.
Create compelling visual designs for web, mobile, print, and other media.
Translate client needs and branding strategies into design strategies.
Design visual concepts using graphic design tools including design software.
Select colors, fonts, photographs, layouts and other design elements to communicate creative concepts.
Articulate and present creative ideas to clients and team members.
Collaborate with cross-functional teams including marketing, UX designers, and copywriters.
Revise and iterate designs based on feedback, while maintaining quality and adherence to brand guidelines.
Stay up to date with industry trends and the latest design software tools.
Ensure all designs are optimized for user experience and adhering to accessibility standards.
Requirements
A Bachelor's degree in Graphic Design, Visual Arts or related field.
3+ years of professional design experience, ideally within a startup or fast paced environment
Strong portfolio of design projects that showcase creativity and problem-solving skills.
Proficient in design software such as Adobe Creative Suite (Photoshop, Illustrator, InDesign) and Figma
Experience with 2D animation is a plus
Knowledge of web design principles and best practices.
Ability to work in a fast-paced environment and manage multiple projects simultaneously.
Excellent communication skills, both written and verbal.
Attention to detail and a passion for quality design.
Interest in A.I. tools to scale designs
About Choco
Choco was founded in Berlin in 2018 and has since expanded to a team of over 400 committed Chocorians working from Choco offices in the US, France, Belgium, Germany, Austria, the UK, and Spain. Our ordering app is used by over 15K buyers and over 10K suppliers around the globe - processing hundreds of thousands of tons of food every month.
We raised over $280mn from some of the world's best investors like Bessemer Venture Partners, Insight Partners, Coatue Management, and LeftLane Capital. We are the first unicorn to reduce food waste.
We're working alongside those who built companies like Google, Facebook, Amazon, Uber, Rocket Internet, and more.
Choco is an equal opportunity employer. We encourage people from all backgrounds to apply. We are committed to ensuring that our technology is available and accessible to everyone. All employment decisions are made without regard to race, color, national origin, ancestry, sex, gender, gender identity or expression, sexual orientation, age, genetic information, religion, disability, medical condition, pregnancy, marital status, family status, veteran status, or any other characteristic protected by law.