Senior CRM Manager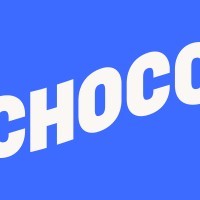 Choco
Administration
Berlin, Germany
Posted on Tuesday, August 29, 2023
To solve one of our generation's largest problems, we need the world's best talent.
Our vision is to enable a sustainable food system. Our technology is already enabling thousands of restaurants, wholesalers, and producers across 7 countries to operate waste-free and efficiently. Yet, this is a drop into the ocean. We just started. Our goal to connect the global food system is extremely ambitious and complex. A problem of this magnitude and complexity requires a massive scale and only the best people will be able to solve it. We are gathering the best people globally together in order to succeed in our mission. Are you in?
For us, it is always team-first. Teams in which everyone subordinates their individual success to the team's success will win against teams that don't. Can you put your ego aside?
We are looking for the hungry underdogs that will rather fail than not try. We look for humility because it makes us learn faster. And we look for people who understand that hard work is necessary and that shortcuts don't exist. We are playing the long game and want to build a truly generational company.
Our mission requires us to be fast. We believe that urgency is a mindset. We look for people who act with speed in everything they do, yet never lose sight of the bigger picture.
Fun plays an important role. We want to succeed and celebrate when we do. It is important to us that our people form real bonds in and outside of work.
We have no small plans, we are assembling a championship team, with people that take real ownership of our company's long-term success. If you feel this is for you, then deep inside you, you might be already one of us.
See what we've been up to: bit.ly/3BX0kYj
At Choco, we're striving to build a seamlessly connected global food system by 2030. One that enables food to move around the planet transparently, sustainably, and without waste. Today, Choco provides a platform connecting restaurants and suppliers, resulting in better communication, simplified logistics, and - here comes the big one - less food waste. If you're looking for a challenging new opportunity and the chance to make a real-world impact, we'd love to hear from you.
Want to learn more about #LifeatChoco? Take a look behind the scenes: bit.ly/3sD7tYK
Meet your team

As Choco's (Senior) CRM Manager, you will join our global marketing team, leading our efforts in creating adoption and retention for our products. You will be working closely with our global operations, sales, product and data analytics teams. Your impact will contribute to scaled and automated growth across 8 countries, spearheading our customer-centric marketing activities.
What you'll do
Build and maintain multi-channel automation journeys to drive user acquisition and retention.
Identify untapped CRM opportunities by leveraging customer insights, optimized onboarding, cross-/ up-selling, and reactivation measures.
Drive continued personalization by segmenting customers and employing emerging technology to enhance messaging.
Create and validate your hypotheses through A/B testing.
Implement technical excellence to deliver on a best-in-class CRM strategy.
Collaborate with product and business analytics to constantly improve our capabilities in delivering the right message at the right time to the right customer.
What we're looking for
CRM mastery - you know your way around CRM strategy and implementation as well as marketing tools in the B2C and B2B worlds
Automation focus - you are experienced at delivering automated lifecycle and creative campaigns at scale across multiple countries
Ownership - you demonstrate a high level of ownership that allows you to work under minimal direction and manage projects while focusing on prioritization to drive impact.
Strong communication - experience in stakeholder management or working in international and cross-functional teams
Analytical - strong analytical skills and confidence working with data, experience with Google Analytics, A/B testing.
Bias for action - You want to get things done and get things done fast
You impress us even more if you have
5+ years of experience in working with cross-channel marketing tools (e.g. Iterable, Braze) and CRM systems (e.g. Salesforce)
Working proficiency any of German, Spanish, French in addition to English
Technical experience with an affinity for AI and/or knowledge of SQL and experience in working with analytics tools such as Looker or Tableau
Understanding of the F&B markets in Europe and US
About Choco
Choco was founded in Berlin in 2018 and has since expanded to a team of over 400 committed Chocorians working from Choco offices in the US, France, Belgium, Germany, Austria, the UK, and Spain. Our ordering app is used by over 15K buyers and over 10K suppliers around the globe - processing hundreds of thousands of tons of food every month.
We raised over $280mn from some of the world's best investors like Bessemer Venture Partners, Insight Partners, Coatue Management, and LeftLane Capital. We are the first unicorn to reduce food waste.
We're working alongside those who built companies like Google, Facebook, Amazon, Uber, Rocket Internet, and more.
Choco is an equal opportunity employer. We encourage people from all backgrounds to apply. We are committed to ensuring that our technology is available and accessible to everyone. All employment decisions are made without regard to race, color, national origin, ancestry, sex, gender, gender identity or expression, sexual orientation, age, genetic information, religion, disability, medical condition, pregnancy, marital status, family status, veteran status, or any other characteristic protected by law.