Data Analyst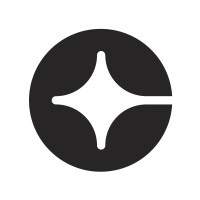 Clara
IT, Data Science
Bogotá, Bogota, Colombia
Posted on Wednesday, May 17, 2023
Clara is the leading spend management platform for companies in Latin America. Our end-to-end solution includes our locally-issued corporate cards, Bill Pay, financing solutions, and our highly-rated software platform used by thousands of the most successful companies across the region. Clara is backed by top global and regional investors such as Coatue, DST Global, General Catalyst, monashees, Kaszek, Canary, A*, BoxGroup, SV Angel, GFC, Picus Capital, Avid Ventures, ICONIQ Growth, Goldman Sachs, and prominent angel investors.
We're creating the future of how company finances are run and helping our customers be more successful. We aspire to empower companies to operate with agility and financial clarity, ultimately increasing the economic competitiveness of Latin America. We're looking for the best talent in the region (and beyond) to join us on this journey.
CLARA's DataTeam is looking for a highly professional, experienced, adventurous, and curious Business Intelligent to join us and take an active role in the data design, implementation, and management of a very complex banking and financial system with the responsibilities and challenges that accompany an environment like this.
We are looking for a Data Analyst who:
* Is excited about becoming a SQL master and a professional storyteller, who's eager to learn best practices
* Will work with internal teams, synthesize their requests, and then execute tasks independently
* Has strong written and verbal communication
* Strong mathematical skills to help collect, measure, organize and analyze data
* *Knowledge of data visualization software like Tableau, Qlik
* Knowledge of how to create and apply the most accurate algorithms to datasets in order to find solutions
Must have:
*Knowledge of Python
*Technical proficiency in database design development, data models
*Impeccable attention to detail and a great attitude
Nice to have:
*Experience in a fintech or startup
*Experience in Risk or Growth related topics
*Knowledge of programming languages like SQL, Oracle, and R
The way we do things is as important as what we do. That is why we operate on a set of carefully-identified values. They are what we expect from ourselves and each other in our day-to-day.
We value
*
Clarity
- Open and direct communication
*
Simplicity
- Pare things down to the essential
*
Ownership
- We're all owners and act like it
*
Pride
- Make quality products we're proud of
*
Always Be Changing (ABC)
- Continuous self-improvement
*
Inclusivity
- Every voice counts; we value each other for our shared mission and contributions
We are
* Shaping business finances in Latin America
* Driven by our 6 core values
* Proud of our inclusive and caring culture
* Certified as Top LinkedIn Startup
We offer
* Competitive salary & a robust stock ownership plan
* 100% flexible work model
* A set of benefits that are adaptable to your needs & way of life
* Opportunities for growth in a fast-paced environment
* A chance to shape B2B payments in Latin America and increase the region's economic competitiveness