Director of Security Operations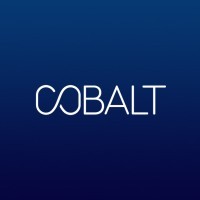 Cobalt Robotics
Operations
provo, ut, usa
Posted on Friday, October 21, 2022
At Cobalt Robotics, our indoor robots work together with remote human operators to keep our customers safe. We patrol 24x7 to help prevent break-ins, detect massive leaks and give our customers visibility over their space, their assets, and their data.
Cobalt's team is composed of renowned technologists and security professionals, and backed by world-class investors such as Sequoia, Bloomberg Beta, and Coatue. In 2019, Cobalt was recognized as one of the Best Places to Work by the Silicon Valley Business Journal and the San Francisco Business Times.
We are looking for an experienced and enthusiastic Director of Security Operations to join our team. In this role, you will oversee how our robots operate from our two Cobalt Command Centers (CCC) in Provo, UT and Irvine, CA.
You will manage the five shifts that form the backbone of our service delivery.
Your role is focused on ensuring that we deliver the services our customer require, meeting strict operational targets so that we exceed high customer expectations.
This role will be based in Irvine, California or Provo, Utah, and requires some (10%) travel to other Cobalt around the U.S.