Mechanical Commissioning Manager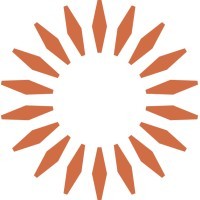 Commonwealth Fusion Systems
Devens, MA, USA
Posted on Friday, August 4, 2023
Commonwealth Fusion Systems (CFS) has the fastest, lowest cost path to commercial fusion energy.
CFS collaborates with MIT to leverage decades of research combined with groundbreaking new high-temperature superconducting (HTS) magnet technology. HTS magnets will enable compact fusion power plants that can be constructed faster and at lower cost. Our mission is to deploy these power plants to meet global decarbonization goals as fast as possible. To that end, CFS has assembled a team of leaders in tough tech, fusion science, and manufacturing with a track record of rapid execution. Supported by the world's leading investors, CFS is uniquely positioned to deliver limitless, clean, fusion power to combat climate change. To implement this plan, we are looking to add dedicated people to the team who treat people well, improve our work by adding multifaceted perspectives and new ways of solving problems, have achieved outstanding results through a range of pursuits, and have skills and experience related to this role.
The SPARC tokamak facility contains industrial systems that provide the tokamak with medium and low voltage electrical power, pulse power, RF heating, cryogenic cooling, fusion fuels, and other utilities. Each of these complex plant systems must be fully commissioned individually and together, integrated with the control system hardware/software, and finally integrated with the SPARC tokamak in a process similar to commissioning a new power plant or a complex process heavy industrial facility.
We are hiring a motivated and seasoned Mechanical commissioning professional to join the SPARC Commissioning Team. CFS seeks a high performing commissioning field engineer to lead the Mechanical commissioning efforts of SPARC and its plant process systems. This individual will be embracing the team's vision of supporting successful delivery of a fully functional and complete system to operations team, while maximizing safety and reliability of the equipment operation.
This team member will:
Develop and manage execution of commissioning plans, test and validation procedures for various mechanical systems - Cryogenics, Ultra high vacuum systems, chilled water systems, HVAC, compressed dry air, nitrogen systems
Create detailed commissioning procedures, including test plans, test procedures, acceptance checklists and handover packages in collaboration with systems engineering team, design teams, contractors and vendors
Support development commissioning management database (CMS) for mechanical systems
Develop sequence of startup, operation and standard operating methods
Participate in design reviews in coordination with system engineering teams and construction teams
Work closely with procurement teams and vendors as commissioning subject matter expert (SME) and assist with technical assessments, bid evaluation, vendor technical communications, and managing acceptance testing processes
Work closely with systems engineering team, develop and fully implement an effective commissioning process and schedule, with great focus on delivery of a fully integrated plant that is ready to start vacuum, cryogenic, and magnet operations leading to first plasma
Work closely with the construction entities throughout the construction process, identifying gaps as well as provide solution suggestions
Perform hands-on commissioning and troubleshooting support to construction as needed
Capture issues and manage punch-list and closeout efforts for mechanical systems, tracking completion and closeout with vendors and construction entities
Coordinate and supervise a field of commissioning technicians, manage day to day commissioning efforts on mechanical systems in the field
Heavily contribute to development of standard operating procedures for operations team
Lead successful and complete handover of completed mechanical systems to operations
Embrace safe work practices and opportunities for increasing personnel and operations safety while focusing on value engineering
Provide constructibility feedback and contribute to lessons-learned documentation efforts
The ideal candidate will have most, if not all, of these requirements:
B.S. in mechanical, aerospace, or similar field; or equivalent experience
7+ years experience in commissioning of complex process heavy infrastructure construction and commissioning
Deep understanding and extensive experience in mechanical engineering and operational principles of process systems including but not limited to ultra high vacuum systems, industrial process chilled water, systems compressed dry air generation and distribution, pneumatic systems, process piping, cryogenic storage and distribution systems, HVAC, pumping systems, vibration analysis
Past experience in performing as SME in design review processes for complex projects
Extensive experience with I&C interface with mechanical and process systems
Experience in fast-pace projects and dynamic environment
Familiarity with national and local codes, and industry standards
Deep understanding and ability to read and interpret technical documentation such as PFDs, P&IDs, etc.
Excellent verbal and written skills, and ability to communicate effectively and clearly
Strong self-starter, ability to learn quickly
Goal oriented and result focused mentality
Ability to multitask and prioritize
Additional preferred experience and/or qualifications:
Tokamak construction and operation
Power plant construction and operation
Cryogenics plant construction and operation
Vacuum systems construction and operation
Ability to occasionally lift up to 50 lbs
Perform activities such as stooping, climbing, typing, standing, or sitting for extended periods of time
Dedication to safety to mitigate industrial hazards that may include heat, cold, noise, fumes, strong magnets, lead (Pb), high voltage, and cryogenics
Willingness to travel or work required nights/weekends/on-call occasionally
#LI-Onsite
CFS team members thrive in a fast-paced, dynamic environment and have demonstrated exceptional results through a range of different pursuits. We all tightly align with our company values of integrity, execution, impact and self-critique. As we grow, we are looking to add talented people who are mission driven and bring diverse perspectives and new ways of solving problems.
At CFS, we deeply value diversity and are an equal opportunity employer by choice. We consider all qualified applicants equally for employment. We do not discriminate on the basis of race, color, national origin, ancestry, citizenship status, protected veteran status, religion, physical or mental disability, marital status, sex, sexual orientation, gender identity or expression, age, or any other basis protected by law, ordinance, or regulation.