Radiological Engineer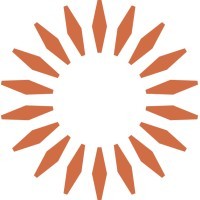 Commonwealth Fusion Systems
Devens, MA, USA
Posted on Saturday, October 7, 2023
Commonwealth Fusion Systems (CFS) has the fastest, lowest cost path to commercial fusion energy.
CFS collaborates with MIT to leverage decades of research combined with groundbreaking new high-temperature superconducting (HTS) magnet technology. HTS magnets will enable compact fusion power plants that can be constructed faster and at lower cost. Our mission is to deploy these power plants to meet global decarbonization goals as fast as possible. To that end, CFS has assembled a team of leaders in tough tech, fusion science, and manufacturing with a track record of rapid execution. Supported by the world's leading investors, CFS is uniquely positioned to deliver limitless, clean, fusion power to combat climate change. To implement this plan, we are looking to add dedicated people to the team who treat people well, improve our work by adding multifaceted perspectives and new ways of solving problems, have achieved outstanding results through a range of pursuits, and have skills and experience related to this role.
The Radiological Engineer will design and optimize the shielding and radiation monitoring systems to protect personnel and equipment. The Radiological Engineer will work with multiple engineering disciplines and get to know every part of the SPARC tokamak as well as work with the interface with the construction team to set specifications and install all necessary equipment.
The Environmental Protection system (ENVP) is responsible for the delivery of radiation site monitoring and shielding throughout the Tokamak building. This position is the system responsible officer for that system.
This team member will:
Own system design integration for the SPARC shielding solutions throughout the CFS facility and radiation monitoring systems
Translate radiological performance of materials/structures into shielding specifications and perform radiological design and optimization tasks for the radiation monitoring and shielding systems
Liaise with interfacing systems and programs
Collaborate closely with the Radiation Safety Department to ensure the system design adheres to established safety protocols and meets regulatory requirements. Actively incorporates feedback to guarantee compliance while optimizing system performance
Review and approve system design documents, gathering any additional resources and providing feedback and final sign-off on decisions
Track, communicate, and manage a risk informed system design process
Develop specifications for shielding construction and interface with the construction team
Be accountable for the quality and accuracy of the previously mentioned work, reports, and presentations
Provide prompt feedback when a task encounters issues that preclude its timely completion
Comply with CFS design control processes, including but not limited to Documenting analyses in written files; Arranging for check and review of analysis files through submission to document controls; and, Upholding high standards of good-faith collaboration and teamwork
The ideal candidate will have most, if not all, of these requirements:
Master's degree or a bachelor's degree in Nuclear Engineering plus 5 years of work experience in a relevant engineering field (nuclear, mechanical, or electrical) or physicsExperience with Manufacturing / Industrial X-Ray, RF, EMF, and/or Laser Safety
Experience with I&C system design
Experience working with radiation monitors and electronics in high radiation environments
Experience in radiation shielding design
Familiarity with common nuclear engineering software, such as MCNP, OpenMC, FISPACT, ATTILA, SCALE, ORIGEN, etc.
Knowledge of various nuclear codes and standards
Additional preferred experience and/or qualifications:
Strong interpersonal and technical communication skills and the ability to work effectively with a wide range of constituencies in a diverse community as well as foster a cooperative work environment
Ability to lift up to 50 lbs occasionally
Ability to perform activities such as stooping, climbing, typing, standing, and sitting for extended periods of time
Work in a facility that contains industrial hazards including heat, cold, noise, fumes, strong magnets, lead (Pb), high voltage, high current, pressure systems, and cryogenics
Willingness to occasionally travel or work required nights/weekends/on-call.
#LI-Hybrid
CFS team members thrive in a fast-paced, dynamic environment and have demonstrated exceptional results through a range of different pursuits. We all tightly align with our company values of integrity, execution, impact and self-critique. As we grow, we are looking to add talented people who are mission driven and bring diverse perspectives and new ways of solving problems.
At CFS, we deeply value diversity and are an equal opportunity employer by choice. We consider all qualified applicants equally for employment. We do not discriminate on the basis of race, color, national origin, ancestry, citizenship status, protected veteran status, religion, physical or mental disability, marital status, sex, sexual orientation, gender identity or expression, age, or any other basis protected by law, ordinance, or regulation.