Scale Ecosystem Manager, C&SI Partners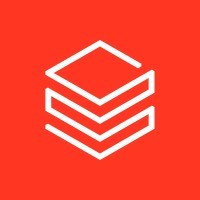 Databricks
Heredia Province, Heredia, Costa Rica
Posted on Saturday, September 9, 2023
The Partner Strategy & Operations team supports Databricks' robust ecosystem of Consulting & SI (C&SI), ISV, and Cloud partners, including program development and management, partner onboarding, day-to-day partner engagement, reporting and PRM (Partner Portal) systems management. The team is focused on driving operational scale in an extremely high-growth environment. We empower our stakeholders and senior leadership with the insights, tools and decision criteria to inform proactive, effective, and data-driven programmatic strategies.
Reporting to the Senior Manager, Partner Development Center, you will support Databricks' growing ecosystem of Consulting & SI partners and drive engagement with partners in the following ways.
The impact you will have:
Engage and Support Partners in Alignment with Databricks Partner Program
Support partner achievement of program tier upgrades by developing and implementing the use of performance templates, business plans and focused enablement goals
Improve the Databricks partner experience by answering queries related to program benefits, portal usage, training, certifications, etc.
Guide our newest partners on how to leverage the Databricks Momentum Series, the resources available on Partner Portal, and activities required to uplevel to the next partner tier
Develop and deliver prescriptive best practice guidance for partner success
Regional Meetings Support with Sales & Partners
Support emerging partners with regional networking meetings with Databricks Partner Sales, Partner Account Managers, Sales Leaders and Account Teams (e.g. creating agenda, meeting template, manage attendee invites)
Partner Mindshare and Marketing Support
Provide a guidebook to support partners on creating win stories, blog posts, and planning/hosting joint events
Provide marketing toolkits to partners and address queries about content on partner portal
Partner Enablement
Guide partners on requisite number of trainings and certifications to support tier upgrades as part of the Databricks Roadmap
Enable partners working on Databricks projects in an account, including addressing questions on Databricks products and account information
First point of contact for questions from regional partners related to partner enablement/ training and access to Partner Academy
What we look for:
Partner Success at Scale: You recognize success patterns and use them to build partner practices and skills that support healthy partnerships. You drive high customer and partner satisfaction by engaging consistently across the customer adoption lifecycle
Partner Program Knowledge: You have experience navigating and working with partner programs
Portfolio Management & Planning: You're able to balance priorities within a portfolio of relationships to optimize outcomes
Problem Solving: You're willing to lean in and help in multiple ways; to be responsive; to aspire to be helpful by thinking critically
Teamwork: You have the ability and initiative to work across functional teams to deliver actionable answers
Ownership: Interest in building a brand as the 'front door' for the Databricks ecosystem of C&SI partners
You Love Data: You bring relevant information to the conversation, can build your own Salesforce reporting, dashboards, and basic analysis
5+ years of experience in partnership programs at a top technology or other market leading company.
BA/BS degree or equivalent required
About Databricks
Databricks is the data and AI company. More than 9,000 organizations worldwide — including Comcast, Condé Nast, and over 50% of the Fortune 500 — rely on the Databricks Lakehouse Platform to unify their data, analytics and AI. Databricks is headquartered in San Francisco, with offices around the globe. Founded by the original creators of Apache Spark™, Delta Lake and MLflow, Databricks is on a mission to help data teams solve the world's toughest problems. To learn more, follow Databricks on Twitter, LinkedIn and Facebook.
Our Commitment to Diversity and Inclusion
At Databricks, we are committed to fostering a diverse and inclusive culture where everyone can excel. We take great care to ensure that our hiring practices are inclusive and meet equal employment opportunity standards. Individuals looking for employment at Databricks are considered without regard to age, color, disability, ethnicity, family or marital status, gender identity or expression, language, national origin, physical and mental ability, political affiliation, race, religion, sexual orientation, socio-economic status, veteran status, and other protected characteristics.
Compliance
If access to export-controlled technology or source code is required for performance of job duties, it is within Employer's discretion whether to apply for a U.S. government license for such positions, and Employer may decline to proceed with an applicant on this basis alone.