DevOps Software Engineer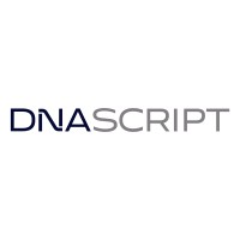 DNA Script
Software Engineering
le kremlin-bicêtre, france
Posted on Tuesday, August 8, 2023
DNA Script
DNA Script is a leading company in manufacturing de novo synthetic nucleic acids using enzymatic DNA synthesis (EDS) technology. The company aims at accelerating innovation in life science and technology through the decentralization of rapid, on demand and high-quality DNA synthesis. DNA Script's approach leverages nature's billions of years of evolution in synthesizing DNA to set a new standard for customizing nucleic acid synthesis thus accelerating discovery in genetics, genomics, and synthetic biology. Discovery disciplines with profound impacts upon humanity such as biopharma, translational genetics and even molecular information storage all start with synthetic DNA. The company has recently initiated the commercialization of its first EDS powered platform, the SYNTAX system.
To date, DNA Script has raised over $315M of financing, with leading investors such as Coatue Management, Fidelity Management and Research, Catalio Capital Management, Casdin Capital, LSP, Bpifrance Large Ventures, Danaher, Illumina Ventures, Agilent, Merck Ventures, Sofinnova Partners, Kurma Partners, T Rowe Price, Baillie Gifford and Eurazeo.
DNA Script also partners on technology and product development with leading organizations such as DARPA, IARPA, Moderna Therapeutics, GE Research, Illumina, the Broad Institute, Harvard University, Institut Pasteur and the French Department of Defense.
DNA Script has its research and manufacturing facilities headquartered in Paris, France, and is in the process of expanding its commercial and development teams in South San Francisco.
Opportunity and Challenges :
We are looking to assemble a team of best-in-class, innovative and passionately eager people. We want to gather their talents and skills to achieve one goal: unlock the power of "DNA-write." We offer the opportunity of joining a dynamic, international, and highly skilled team in a pioneering startup. Our DNA On Demand platform not only has the potential to change the way the world makes and uses synthetic DNA, but also to accelerate the rate of discovery by delivering upon the promise of same-day results.
This is an opportunity to join a rapidly growing company and to have a large impact on developing a technology that will have far-reaching impacts across biological sciences.
The Role
The DevOps Engineer will work collaboratively with software developers, SQA and IT to streamline and improve the software delivery process as well as the customer experience. This role will also provide support to production and field service for deployment issues.
Main Responsibilities
Building and setting up new development tools and infrastructure

Understanding the needs of stakeholders and conveying this to developers

Working on ways to automate and improve development and release processes

Testing and examining code written by others and analyzing results
Ensuring that systems are safe and secure against cybersecurity threats
Working with software developers and software engineers to ensure that development follows established processes and works as intended
Planning out projects and being involved in project management decisions
Perform root cause analysis for production errors
Investigate and resolve technical issues
Develop scripts to automate visualization
Design procedures for system troubleshooting and maintenance
Qualifications and Education Requirements
A Bachelor's Degree, or a Master's Degree in software engineering or related field.
Preferred Skills and Abilities
Essential
Prior experience developing and launching cloud-based production SaaS on AWS.

Experience in AWS cloud - EC2, RDS, S3, SNS, CloudWatch, etc

Able to build software pipelines with Docker, NPM, Java, Python, etc. with various DevOps tools
Experience with AWS security services fundamentals
Experience in CI/CD automation DevOps tool sets such as: Jenkins, GitHub, Docker
Experience with Docker & containerization, Docker swarm
Experience in DNS/Domain management, able to work with Godaddy or AWS Route 53
Able to set up and maintain the Reverse Proxy by using Nginx or Apache
Experience on Scripting language - Python, Batch, Shell
Experience on Unix, Linux system
Strong communication skills.
Proficient in English
Desirable
Experience with message brokers such as MQTT or Kafka.

Experience with offline deployments.

Experience integrating with Oracle's ERP or NetSuite via web services API or equivalent.

Experience developing micro-services using Python with web service frameworks like Flask.
Background in biological sciences, DNA applications, either from education or work experience.
Miscellaneous
Job located in Le Kremlin Bicêtre.

Remote work: Occasional remote work possible

Start date: As soon as possible.
Recruitment Process
Initial screening with the TA Manager

Day interview at the office (or remote) with the manager, co-founders, HR and the rest of the team
Reference Checks
Timing: 2-3 weeks