Supply Chain Outbound, Specialist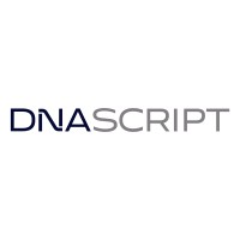 DNA Script
Operations
le kremlin-bicêtre, france
Posted on Tuesday, August 8, 2023
DNA Script
DNA Script is a leading company in manufacturing de novo synthetic nucleic acids using enzymatic DNA synthesis (EDS) technology. The company aims at accelerating innovation in life science and technology through the decentralization of rapid, on demand and high-quality DNA synthesis. DNA Script's approach leverages nature's billions of years of evolution in synthesizing DNA to set a new standard for customizing nucleic acid synthesis thus accelerating discovery in genetics, genomics, and synthetic biology. Discovery disciplines with profound impacts upon humanity such as biopharma, translational genetics and even molecular information storage all start with synthetic DNA. The company has recently initiated the commercialization of its first EDS powered platform, the SYNTAX system.
To date, DNA Script has raised over $315M of financing, with leading investors such as Coatue Management, Fidelity Management and Research, Catalio Capital Management, Casdin Capital, LSP, Bpifrance Large Ventures, Danaher, Illumina Ventures, Agilent, Merck Ventures, Sofinnova Partners, Kurma Partners, T Rowe Price, Baillie Gifford and Eurazeo.
DNA Script also partners on technology and product development with leading organizations such as DARPA, IARPA, Moderna Therapeutics, GE Research, Illumina, the Broad Institute, Harvard University, Institut Pasteur and the French Department of Defense.
DNA Script has its research and manufacturing facilities headquartered in Paris, France, and is in the process of expanding its commercial and development teams in South San Francisco.
Opportunity and Challenges :
We are looking to assemble a team of best-in-class, innovative and passionately eager people. We want to gather their talents and skills to achieve one goal: unlock the power of "DNA-write." We offer the opportunity of joining a dynamic, international, and highly skilled team in a pioneering startup. Our DNA On Demand platform not only has the potential to change the way the world makes and uses synthetic DNA, but also to accelerate the rate of discovery by delivering upon the promise of same-day results.
This is an opportunity to join a rapidly growing company and to have a large impact on developing a technology that will have far-reaching impacts across biological sciences.
Responsibilities :
The Supply Chain Outbound, Senior Specialist will collaboratively work with Sales, Planning, Operations, and other internal stakeholders as well as carriers, freight forwarders, and other external partners to ensure consistency of delivery flow.
Within the Global Supply Chain team, the SCO will be in charge of coordinating orders fulfilment operations in France; to evaluate the group's shipping and delivery performance; and manage improvement projects for the group.
The SCO will be an internal referent in terms of transport and customs, in compliance with good distribution practices. As such, they will notably be required to raise awareness internal contacts on subjects such as good transport practices, Incoterms, customs rules.
Operational (French site):
Depending on stock and logistical capacity, coordinate the shipping dates of our products.

Be the interface with internal actors for all outbounds shipped from our French site.

From shipment, ensure the final delivery to our customers; by managing follow-up with our logistics partners.

Supervise compliance of customs operations.

Validate transport invoices by carrying out the appropriate control operations.
Occasionally, manage import flows and customs clearance operations for our incoming flows.
Transversal (Global):
Ensure proper compliance with regulatory processes for our shipments

Optimize delivery times, transport costs in compliance with safety rules and quality standards, good transport practices.

Improve our customs and hazardous materials shipment processes
Develop tools to facilitate shipping, transport and delivery.
Develop procedures and KPIs
Analyze statistics and compile accurate reports
Experience:
At least 3 years' experience in Supply Chain / Logistic, in the field of shipment and transportation

Fluent in English (daily working language)

In-depth knowledge of the customs rules and regulations in force in France and internationally.

Knowledge of Information Systems & ERP (Netsuite ideally)
Knowledge of key metrics to manage logistics functional performance.
IATA certification would be a plus
Advanced troubleshooting and multi-tasking skills
Miscellaneous
Job located in Paris

Start date: September 2023