Field Application Scientist, Europe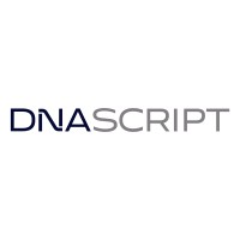 DNA Script
le kremlin-bicêtre, france
Posted on Friday, November 3, 2023
DNA Script
DNA Script is a leading company in manufacturing de novo synthetic nucleic acids using enzymatic DNA synthesis (EDS) technology. The company aims at accelerating innovation in life science and technology through the decentralization of rapid, on demand and high-quality DNA synthesis. DNA Script's approach leverages nature's billions of years of evolution in synthesizing DNA to set a new standard for customizing nucleic acid synthesis thus accelerating discovery in genetics, genomics, and synthetic biology. Discovery disciplines with profound impacts upon humanity such as biopharma, translational genetics and even molecular information storage all start with synthetic DNA. The company has recently initiated the commercialization of its first EDS powered platform, the SYNTAX system.
To date, DNA Script has raised over $315M of financing, with leading investors such as Coatue Management, Fidelity Management and Research, Catalio Capital Management, Casdin Capital, LSP, Bpifrance Large Ventures, Danaher, Illumina Ventures, Agilent, Merck Ventures, Sofinnova Partners, Kurma Partners, T Rowe Price, Baillie Gifford and Eurazeo.
DNA Script also partners on technology and product development with leading organizations such as DARPA, IARPA, Moderna Therapeutics, GE Research, Illumina, the Broad Institute, Harvard University, Institut Pasteur and the French Department of Defense.
DNA Script has its research and manufacturing facilities headquartered in Paris, France, and is in the process of expanding its commercial and development teams in Daly City.
Opportunity and Challenges :
We are looking to assemble a team of best-in-class, innovative and passionately eager people. We want to gather their talents and skills to achieve one goal: unlock the power of "DNA-write." We offer the opportunity of joining a dynamic, international, and highly skilled team in a pioneering startup. Our DNA On Demand platform not only has the potential to change the way the world makes and uses synthetic DNA, but also to accelerate the rate of discovery by delivering upon the promise of same-day results.
This is an opportunity to join a rapidly growing company and to have a large impact on developing a technology that will have far-reaching impacts across biological sciences.
The Role
DNA Script is actively searching for an accomplished Field Applications and Product Support Scientist to build and foster positive relationships and support our partners and customers in their use of DNA Script commercial technologies and related applications. The individual will be responsible for managing customer engagement and delivering expert product support to customers and providing quick resolutions to complex technical inquiries including troubleshooting, coordinating customer feedback/interactions, and representing user experiences within the company to aid development of next generation products. Additionally, the person filling this role is responsible for providing feedback for the development of applications using DNA Script products in novel applications.
You will also play a key role in ensuring product issues are documented to facilitate the continuous improvement of our products.
Responsibilities:
Applications Support and Customer Engagement
Working closely with sales in customer engagement activities by providing on site and/or remote scientific consultation to customers in both pre- and post-sale opportunities; guiding discussions, and performing product demonstrations, applications-focused training, and assay optimizations.

Interface with the product management, product development and applications teams in the use of DNA Script products in applications to meet customer needs.
Diagnose and resolve product performance problems fielded directly from customers.
Develop and provide training for customers on company products and novel application workflows.
Resolve customer complaints related to biochemistry, assay or experimental design, software, instruments, or user's technical skill.
Responsible for relationship management, understanding customer goals, setting appropriate product and performance expectations.
Technical Product Support
Uses in-depth technical or scientific knowledge and product expertise to resolve product support escalations. May interact directly with customers or provide deep support internally to Field Service Engineers, Remote Engineers, or customer call center personnel.

Writes and updates product user documentation.

Collaborate with internal experts by obtaining assistance on challenging cases and sharing product support information.

Support the delivery of fully integrated solutions, which may include peripherals, communications, operating systems and applications software.
Provide voice of customer, user-oriented and service-related inputs to ongoing and new product development projects.
Document product support cases and help develop an internal product support knowledge base for customers and the internal support team.
Identify product quality improvements using support data documented during customer and service interactions and communicate to stakeholders.
Experience:
Master's degree or Ph.D in Biology/Molecular Biology preferred, other

life science, engineering or related fields considered -- e.g. Biomedical Engineering, Genomics, Biotechnology or similar.

5+ years of work experience in a technical product support role, research & development role or similar position.

Proven experience interacting with researchers at all levels with life science and synthetic biology.

Previous experience in training, oral presentations.
Experience or expertise with Laboratory Automation solutions and systems involving reagents, consumables, and related system software.
Ideal Candidate will have:
Experience with Molecular Biology, Next Gen Sequencing, PCR, qPCR and related innovative technologies/application

An extensive network and track record interfacing with key opinion leaders within the scientific community.
Detailed technical orientation, with robust analytical and organization skills, problem solving, troubleshooting capabilities and negotiation skills.
Capability to precisely document issues, root cause analyses, troubleshooting experimentation and resolutions/repairs for complex scientific instrumentation.
Proven experience working directly with a field service engineering team.
Experience developing, testing, and supporting product applications in the laboratory.
Proven experience with developing and delivering effective product/technical training.
Prior experience using customer relationship management tools to document product support interactions with customers.
Customer advocate, solutions-oriented mindset, and business orientation.
Miscellaneous
The ideal candidate will be located in Germany, UK or France.

Requires travel to customer sites and corporate offices in France and Bay Area.

Start date: ASAP
Contact