Professional Services Engagement Manager (Associate)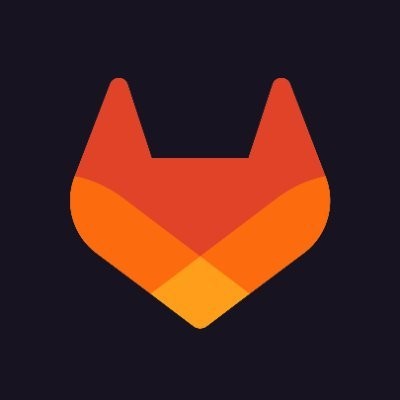 GitLab
Sales & Business Development
United States · Remote
Posted on Friday, November 10, 2023
Remote, North America (Eastern Time Zone Preferred)
An overview of this role
The GitLab DevSecOps platform empowers 100,000+ organizations to deliver software faster and more efficiently. We are one of the world's largest all-remote companies with 2,000+ team members and values that foster a culture where people embrace the belief that everyone can contribute. Learn more about Life at GitLab.
Associate Engagement Management, Education & Training Services Sales, as the name suggests, is about helping align the right education and training services engagement with the customer's needs to ensure the customer is getting the most value from their investment in GitLab.
We have some lofty goals we want to achieve in the next year and cannot do all of the work we have identified by ourselves. This year, GitLab has put added importance on the Global Services organization to help accelerate customer-positive business outcomes and increase growth potential. As such, we're increasing our team size to cover more segments and geographies around the world.
The Associate Engagement Management, Education & Training Services Sales plays a pivotal role, you'll be instrumental in nurturing and expanding our customer relationships, guiding clients through a transformative journey that maximizes the value derived from GitLab's comprehensive suite of offerings. As an evangelist of our Training and Certification services, you'll cultivate enriching partnerships, foster business growth, and contribute actively to the market visibility and appeal of our training initiatives.
What You'll Do
Collaborate seamlessly with sales, services, and partner teams, strengthening the positioning and appeal of GitLab Training and Certification in the market.
Act as a catalyst for business growth by promoting and facilitating the sale of our training and certification services, navigating and leveraging opportunities to meet and exceed financial objectives.
Participate enthusiastically in RFIs/RFPs, championing the relevance and attractiveness of our training and certification solutions.
Contribute to crafting, evolving, and executing strategic training and certification plans in direct consultation and partnership with our clients.
Embrace the vibrancy of diversity in your role, engaging with various facets of our organization and playing a crucial role in fostering a symbiotic relationship between internal teams and our valued clients.
What You'll Bring
A passion for learning and a driven mindset to thrive and make a significant impact in a transformative and dynamic work environment.
A solid foundation of experience, with around 2+ years in sales or business management, augmented with proficiency in CRM systems like SFDC.
An ability to communicate compellingly and effectively, tailoring your presentation style to resonate with a diverse array of audiences.
A flexible and adaptive approach, with a willingness to embrace occasional travel requirements as an opportunity to engage, learn, and contribute more effectively.
A foundational understanding of technology and a zest to continually evolve and adapt your knowledge and expertise in alignment with industry trends and innovations.
A collaborative spirit, with an ability to foster strong professional relationships, navigate challenges, and contribute positively to team dynamics and organizational success.
How GitLab will support you
Please note that we welcome interest from candidates with varying levels of experience; many successful candidates do not meet every single requirement. Additionally, studies have shown that people from underrepresented groups are less likely to apply to a job unless they meet every single qualification. If you're excited about this role, please apply and allow our recruiters to assess your application.
The base salary range for this role's listed level is currently for residents of listed locations only. Grade level and salary ranges are determined through interviews and a review of education, experience, knowledge, skills, abilities of the applicant, equity with other team members, and alignment with market data. See more information on our
benefits
and
equity
. Sales roles are also eligible for incentive pay targeted at up to 100% of the offered base salary.
Colorado/Washington pay range
California/New York/New Jersey pay range
---
Country Hiring Guidelines: GitLab hires new team members in countries around the world. All of our roles are remote, however some roles may carry specific location-based eligibility requirements. Our Talent Acquisition team can help answer any questions about location after starting the recruiting process.
Privacy Policy: Please review our Recruitment Privacy Policy. Your privacy is important to us.
GitLab is proud to be an equal opportunity workplace and is an affirmative action employer. GitLab's policies and practices relating to recruitment, employment, career development and advancement, promotion, and retirement are based solely on merit, regardless of race, color, religion, ancestry, sex (including pregnancy, lactation, sexual orientation, gender identity, or gender expression), national origin, age, citizenship, marital status, mental or physical disability, genetic information (including family medical history), discharge status from the military, protected veteran status (which includes disabled veterans, recently separated veterans, active duty wartime or campaign badge veterans, and Armed Forces service medal veterans), or any other basis protected by law. GitLab will not tolerate discrimination or harassment based on any of these characteristics. See also GitLab's EEO Policy and EEO is the Law. If you have a disability or special need that requires accommodation, please let us know during the recruiting process.