Client Executive (Remote)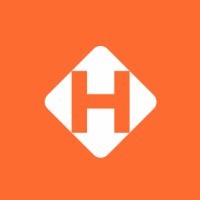 Hinge Health
Administration
United States
Posted on Friday, April 14, 2023
Hinge Health is creating a new health care system, built around you. Accessible to 25 million members across 1,250 customers, Hinge Health is the #1 digital clinic for joint and muscle pain, delivering superior member outcomes and proven claims reductions. We pair the industry's most advanced motion technology and wearable pain relief with a complete clinical care team of physical therapists, physicians, and board-certified health coaches to help people move beyond pain and reduce surgeries and opioid use. Hinge Health's HingeConnect integrates with 1 million+ in-person providers to enable earlier interventions for avoidable MSK surgeries. Four in five health plans and employers with a digital MSK solution trust Hinge Health, including Land O'Lakes, L.L. Bean, Salesforce, Self-Insured Schools of California, Southern Company, State of New Jersey, US Foods, and Verizon. Learn more at
http://www.hingehealth.com
Work From Anywhere
For this position the individual has the flexibility to work anywhere, within the US.
About the Role
In this fast paced client-facing role, you will own day-to-day relationships with our largest clients and ensure they are maximizing the benefits from the Hinge Health programs. This role demands a little bit of everything, from being a trusted adviser, project manager, product expert, coach to other team members, and more. You will be responsible for driving adoption with our clients, reporting on program value, managing escalations, expanding product offerings, and securing renewals. This is a cross-functional role that partners with Growth, Sales, Data, Marketing, Operations, Product, and Clinical to provide excellent service for our clients. The ideal candidate will also help contribute to best practices and be open to evolving responsibilities as our team grows.
The ideal candidate will have 8+ years experience in enterprise account management. Startup experience is a plus, but not a must. They are excellent at building relationships at all levels, managing the demands of a full book-of-business consisting of large employer clients, and an expert of communicating effectively with internal and external stakeholders, (e.g. clients, consultants, health plans, cross-functional partners, etc). We are looking for an individual who can effectively balance their client needs with internal resources to drive high customer retention and satisfaction year after year.
#LI-KL1
WHAT YOU'LL ACCOMPLISH
Driving revenue: Partner with Enrollment Marketing to develop and deploy communication plans aimed at achieving enrollment goals for your clients. Identify and develop strategies for additional revenue opportunities through your existing book of business.
Long-term client management: Maintain strong client retention with high satisfaction across your team's book of business. Navigate our largest and most strategic clients to achieve long-term success.
Customer advocacy: Turn your clients into advocates and partner with Commercial teams to encourage them to speak on our behalf to their peers.
Product expansion: Ensure high adoption of new products and services within your team's book of business.
WHAT WE'RE LOOKING FOR
Relationship-building: Able to build relationships at all levels as a trusted & respected thought-partner. Builds relationships as a trusted & respected thought-partner, not just as a vendor. Challenges the customer's thinking through insight.
Data storytelling: Able to craft a compelling story using data-driven insights to make recommendations to influence customer decisions.
Product knowledge: Subject matter expert on our product, knowing the specifics and functionalities, and understanding common use cases and best practices.
Strategic influence: Able to effectively navigate the complexities of a book of business with clients in multiple stages of their lifecycle. Ask the right questions to understand clients. Doesn't use a one-size-fits-all approach. Effectively convey client needs internally, driving the resources needed for successful client relationships.
Communicate effectively: Able to communicate with internal and external stakeholders at all levels in ways that convey both clarity of thought and rigor, while being concise - be that via prose or visual aids.
Make results happen: Able to prioritize and stay organized in a role with evolving tasks and challenges, and thrive within a fast-growing team. Measure performance by results and impact, not actions or good intentions. Leverages reports & metrics to stay on top of their team's book of business.
Think long term: Always acting in the best interests of our clients, members, and company, making decisions with ROI in mind. Invest in the activities that set us up for success beyond the next month or quarter.
Lead at all levels: Know how to allocate time between high-level strategy and spending time in the details. Understand when something needs closer attention, especially when metrics and anecdotes don't align. Act as a mentor to team members and help them navigate unique situations.
BONUS POINTS
Experience at a high-growth company and understand the associated challenges
Have an understanding of employee benefits, digital health, and the startup work environment
Experience working with health plans, PBMs, and benefits consultants
WHAT YOU'LL LOVE ABOUT US
Inclusive healthcare and benefits: On top of comprehensive medical, dental, and vision coverage, we offer employees and their family members help with gender-affirming care, tools for family and fertility planning, and travel reimbursements if healthcare isn't available where you live.
Planning for the future: Start saving for the future with our traditional or roth 401k retirement plan options which include a 2% company match.
Modern life stipends: Manage your own learning and development budget, use the mental health to support therapy costs, and lifestyle stipends to cover your favorite wellness services, and work-from-home equipment.
Flexible vacation and paid time off: Employees have flexibility to choose when, how, and why they take time off to rest and recharge. Exempt employees can take advantage of our flexible pto program. Nonexempt employees can utilize up to two weeks of sick time and up to 17 days of vacation per year, including mental health days.
Other compensation: At Hinge Health, we want every employee to be invested and rewarded in the future success of the company. All full-time positions are eligible for equity.
About Hinge Health:
LinkedIn recently named Hinge Health one of the Top 50 Startups. Forbes, Fast Company, and Inc. have also recognized our technology, innovation, and culture.
Since our founding in 2014, we've raised more than $800 million from leading investors, including Coatue and Tiger Global. We work with 1000 customers across every industry and the public sector — including Salesforce, Verizon, and the State of New Jersey — to give more than 23 million people access to the care they need. We're positioned to continue leading the market with unmatched investments in clinical research, care innovation, machine learning, AI, and computer vision.
Diversity and inclusion:
Hinge Health is an equal opportunity employer and prohibits discrimination and harassment of any kind. We make employment decisions without regards to race, color, religion, sex, sexual orientation, gender identity, national origin, age, veteran status, disability status, pregnancy, or any other basis protected by federal, state or local law. We also consider qualified applicants regardless of criminal histories, consistent with legal requirements.
We provide reasonable accommodations for candidates with disabilities. If you feel you need assistance or an accommodation due to a disability, let us know by reaching out to your recruiter.
Disclaimer:
There continues to be a significant increase in phishing attempts across all industries where fraudsters are impersonating real employees and sending fictitious job offers to applicants in a scheme to obtain sensitive information. Please note that we will never ask for your financial information at any part of the interview process including the post-offer stage, and will only correspond through @hingehealth.com domain email addresses.
If you encounter any suspicious activity, we recommend you cease all communication with the individual and consider reporting them to the US FBI Internet Crime Complaint Center. If you would like to verify the legitimacy of an email you received from our recruiting team, please forward it to security@hingehealth.com.
*Please do not send resumes via email*
If you're interested - we'd love to hear from you.