Data Scientist - Measurement & Inference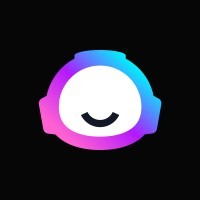 Jasper
Data Science
Austin, TX, USA · Remote · Springfield, VA, USA
Posted on Tuesday, March 14, 2023
Want to revolutionize Content Creation with AI?
Launched in February 2021, Jasper is an AI content platform that helps creators and companies of all types expand their creative potential. Over 105,000 active customers are using Jasper to break through writer's block, repackage their content, create original art, and adjust writing for language and tone. The interest in AI continues to grow and we are at the forefront of teaching the world how to leverage artificial intelligence as a creative partner. We are building teams that will pioneer the content generations space even further.
About the Role
As a Data Scientist (measurement & inference) you will ensure that AI outputs fit customer preferences at granular scale via segmentation, experimentation, and developing models which anticipate and prioritize customer behavior.
Our target market is composed of content creators and marketing leaders at growing companies. We help companies leverage artificial intelligence to accelerate content production and unlock their best ideas. We see AI as a partner to content marketers that can help them break through writer's block, create fine-tuned imagery, and repackage content for different formats, languages and tones.
The role is open to candidates located in the US and can be remote within the United States. We have offices in Austin, TX and Salt Lake City, UT with employees based across the US and Australia. We've built a strong foundation to support remote employee engagement with other teams. We have a mix of experience levels and backgrounds, and we're building an environment that celebrates knowledge sharing, mentoring and career growth.

What you will do at Jasper:
Develop state of the art user segmentation and clustering,

design and execute causal inference strategies employed now and in the future, set the strategic roadmap for intervention optimization beyond A/B experiments (bandits, etc.)

Research measures of customer acceptance on generated output using state of the art large language models to extract semantic meaning, segmentation, clusters, and gauge quality and complexity.
Own the experimentation roadmap

for the data org, work with leadership to build strategic confidence in the experimentation framework, define what success looks like for the product roadmap.

Implement large scale ETLs

on metrics and measurements you develop to track, correlate to long term business outcomes, and work with partner teams to move them through experimentation.

Test hypotheses and implement findings about how to improve user experience with the models that power our product. Once validated, working to implement findings as AI product modifications which increase customer delight or scale. Findings may also be used to advise our research partners or product managers on new directions
What you will bring to Jasper:
Experience getting AI/ML to value, including NLG and feature engineering. Experience with text, image, and other R&D communities is a plus (~2 years per level)

Commitment to rigorous A/B testing and causal inference, as well as an interest in user experience and behavior, and trust and safety

A willingness to be technique, method, and tool agnostic and systematically turn any knob that might improve customer outcomes

Strong knowledge of frameworks such as TensorFlow, PyTorch, Keras
Compensation Range
At Jasper, we believe in pay transparency and are committed to providing our employees and candidates with access to information about our compensation practices. The expected base salary range at offer for this role is $180,000- $258,000. Compensation may vary based on relevant experience, skills, competencies and certifications.

Benefits & Perks
Comprehensive Health, Dental and Vision coverage beginning on first day for our employees and families (Jasper.ai covers 100% of the premium for employees)
Unlimited PTO
401(k) program with company matching
Monthly wellness reimbursement and flexible time-off to encourage a healthy work-life balance
Generous budget for home office set up
Learning and development opportunities
Paid parental leave
Travel perk program
Our goal is to be a diverse workforce that is representative at all job levels as we know the more inclusive we are, the better our product will be. We are committed to celebrating and supporting our differences and that diversity is essential to innovation and makes us better able to serve our customers. We hire people of all levels and backgrounds who are excited to learn and develop their skills.
We are an equal opportunity employer. Applicants will not be discriminated against because of race, color, creed, sex, sexual orientation, gender identity or expression, age, religion, national origin, citizenship status, disability, ancestry, marital status, veteran status, medical condition or any protected category prohibited by local, state or federal laws.