Lifecycle Marketing Manager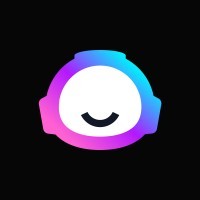 Jasper
Marketing & Communications
United States
Posted on Tuesday, October 31, 2023
Jasper is an AI copilot for enterprise marketing teams who want better outcomes, not just faster outputs. More advanced than writing assistants, AI copilots are personalized to each company and securely combine business context and memory with purpose-built skills to achieve both speed and performance.
As a Lifecycle Marketing Manager, you will work with marketing leadership to coordinate and manage email marketing communications and improve conversion rates across the customer lifecycle. This role will coordinate all communications with contacts, from lead nurture campaigns, individual to team plan conversion, user onboarding emails, upsell campaigns, product launches, and so on. They will also be directly responsible for understanding changes in conversion rates, triaging with leadership, and coordinating with cross functional teams to deploy improvements.
This role requires a strategic thinker who can create and implement data-driven marketing strategies to engage, retain, and nurture our user base. The candidate should also have a knack for crafting compelling email content that resonates with our audience. The ability to self-start and proactively anticipate the team's needs is critical. The candidate must be comfortable with autonomy and act with conviction about what needs to be done.
What you will do at Jasper
Develop nurture campaigns that reduce friction and improve outcomes across our customer and prospect experience — including tailored flows for content leads, demos, opportunities, abandoned cart users, and customers. Work cross functionally to support multiple channels including PPC, in-app, affiliates, content marketing, etc.
Understand our core KPIs and the math behind them. Keep a close eye on HubSpot dashboards and assist in ensuring the data is accurately reflected.
Segment the Jasper contact base in the CRM (HubSpot) to create more personalized messages that convert better.
Craft complex HubSpot workflows that deliver content at the appropriate time in the customer/prospect lifecycle. These are based on user action, company size, etc.
Improve deliverability of email marketing campaigns. Run experiments to boost open rates, click through rates, and business KPIs.
Develop an expert understanding of Jasper's product, use cases, and the markets in which we compete — to create compelling and impactful marketing emails that showcase the power and value of the Jasper product. This includes working cross-functionally with marketing, sales, CS, and product to optimize messaging tailored to each contact's situation.
Please note there will be a comprehensive assessment to accompany the virtual interview process.


What you will bring to Jasper
4+ years of experience in a marketing role with a SaaS or Product Led Growth software company
You are obsessed with understanding a prospective customer's desires and pains, then crafting personalized, helpful content that ascends them through the buyer journey.
You have a deep understanding of building automations and email sequences in HubSpot and obsess over deliverability
Enjoy looking under the hood to understand how things work and turning one time initiatives into repeatable programs through automation.
Have experience working on multiple projects at a time, whether through freelance work, agency clients, or within a brand.
Have deep empathy for all customer segments and are able to adapt messaging to the desires of each audience throughout their lifecycle from cold visitors to raving fans.
Can connect technical concepts with user value and express it succinctly.
Have a collaborative nature and exceptional interpersonal skill.
Experience working with both a PLG and an Enterprise motion simultaneously is a plus.
Compensation Range
At Jasper, we believe in pay transparency and are committed to providing our employees and candidates with access to information about our compensation practices. The expected base salary range offered for this role is $115-000-$150,000 Compensation may vary based on relevant experience, skills, competencies and certifications.
Benefits & Perks
Comprehensive Health, Dental and Vision coverage beginning on the first day for our employees and families (Jasper.ai covers 100% of the premium for employees).
Unlimited PTO
401(k) program with company matching,
Monthly wellness reimbursement and flexible time-off to encourage a healthy work-life balance
Generous budget for home office set up
Learning and development opportunities
Paid parental leave
Travel perk program
Our goal is to be a diverse workforce that is representative at all job levels as we know the more inclusive we are, the better our product will be. We are committed to celebrating and supporting our differences and that diversity is essential to innovation and makes us better able to serve our customers. We hire people of all levels and backgrounds who are excited to learn and develop their skills.
We are an equal opportunity employer. Applicants will not be discriminated against because of race, color, creed, sex, sexual orientation, gender identity or expression, age, religion, national origin, citizenship status, disability, ancestry, marital status, veteran status, medical condition or any protected category prohibited by local, state or federal laws.