Product Manager, Core User Experiences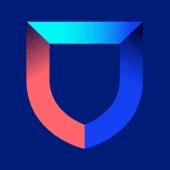 Lacework
Product, Design
Mountain View, CA, USA
Posted on Wednesday, October 18, 2023
At Lacework, we strive to provide a supportive, collaborative environment where people are empowered to do the best work of their careers.
Our team members enjoy solving complex problems, big sky thinking, and obsess over getting the details right. We love what we do and are proud of our work to secure clouds and container environments for thousands of users worldwide.
Lacework is one of the fastest growing security companies, ever, and we're just getting started. If that gets you excited, we have a rare opportunity to join a dynamic team and help us grow at a global scale!
Security is very complex, but users don't have time to navigate a terrible user interface. In this role you will be responsible for driving the user experience foundation of the Lacework platform. From the core design system and UI components to the global Information Architecture to providing the core spaces for cross-functional experiences (e.g., dashboards, reports, settings, in-product walkthroughs, etc.). Given the horizontal impact of your team the role requires alignment with not only of customer stakeholders but also the teams building the vertical areas of Lacework functionality.
Job Responsibilities:
Work closely with key customers and stakeholders to gather and analyze customer problems, use cases, and usage to gain a deep understanding of solution/product requirements.
Develop and maintain a detailed requirements backlog and a roadmap supported by market analysis and competitive positioning.
Ensure consistent delivery of user-centric experience developed with measurable goals, grounded in data and driven by customer needs, in an iterative fashion.
Participate in go-to-market plans, working and guiding product marketing, sales engineering and sales on technical solutions and approaches.
Facilitate communication and work collaboratively throughout the development process between a variety of internal teams including engineering, marketing, sales, customer support, and executives.
Contribute and/or develop various aspects of field-facing collateral including white papers, blogs, messaging documents, presentations and product demonstrations.
Travel (approximately 15-20%) for customer visits, industry conferences, thought leadership and evangelism, supporting activities at trade shows, as appropriate.
Required Qualifications, Skills, & Experience:
6+ years working on technology-powered products as either a product manager, product designer, engineer, data analyst, data scientist, or user researcher with at least 2+ years working with B2B products.
Knowledge of IaaS and PaaS technologies and experience with leading cloud providers like AWS, Azure or Google.
Domain knowledge and expertise in one or more common user interfaces (e.g., dashboards, reports, search, navigation menus)
Ability to plan and manage at both the strategic and operational level, leveraging the techniques and methods of modern product discovery and delivery.
Excellent communication (written and oral) and presentation skills; solid business acumen; well-honed influencing skills are essential.
Self-motivated and team-oriented; able to work both autonomously and effectively as part of a remote-first team.
Lacework is an Equal Opportunity Employer. It is the policy of Lacework to provide equal employment opportunity to all persons, regardless of age, race, religion, color, national origin, sex, political affiliations, marital status, non-disqualifying physical or mental disability, age, sexual orientation, membership, or non-membership in an employee organization, or on the basis of personal favoritism or other non-merit factors, except where otherwise provided by law