Sr. Director, People Technology and Operations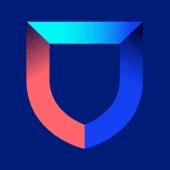 Lacework
IT, People & HR, Operations
United States
Posted on Saturday, October 28, 2023
At Lacework, we strive to provide a supportive, collaborative environment where people are empowered to do the best work of their careers.
Our team members enjoy solving complex problems, big sky thinking, and obsess over getting the details right. We love what we do and are proud of our work to secure clouds and container environments for thousands of users worldwide.
Sr. Director, People Technology and Operations
Lacework is looking for a leader to help grow our world-class People Technology and Operations function. This exceptional opportunity involves driving innovation within Lacework's dynamic employee journey landscape and bolstering our overall People Team strategy by owning and implementing programs and systems that scale.
Responsibilities:
Create and own Lacework's People Technology and Operations strategy by partnering with senior leaders across the organization to shape how people technology enables overall business strategy and supports business outcomes.
Lead the development and design of our People technology vision, strategy, and implementation; ensure that the development of actionable strategies aligns with Lacework's priorities.
Own the People Technology roadmap to deliver rapid business expansion and ensure efficient operating processes. Develop and manage both the short-term and longer-term / multi-year roadmap for People Technology across candidate and employee experience, effectively balancing competing priorities and flexibly adapting to our rapidly evolving business environment.
Serve as an integral member of the People Team to advise on People Operations and Technology programs impacting the organization globally and collaborate with People Leads (HRBPs), Recruiting, L&D and other cross-functional groups to understand and address unique needs.
Establish, implement, and drive the strategic direction of the organization's People operations through new processes, technologies, and systems that improve and streamline people operations processes.
Manage a high performing team. Hire, build and retain top talent.
Provide high quality development, ongoing maintenance, and support of candidate and employee experience tech stacks. Establish repeatable practices to ensure high quality delivery.
Collaborate with stakeholders and cross-functional partner teams to shape how People Technology supports their priorities.
Establish an overall vendor strategy and lead vendor assessments in partnership with stakeholders.
We're Excited About You Because…
You have 10+ years of systems technology experience
You have 5+ years of People Tech leadership experience in rapidly expanding international environments
Hands on experience with Workday and other technologies such as Greenhouse, Lattice, GEM, and LinkedIn Recruiter
Have a proven understanding of HR, Payroll, Finance, and IT business processes and how they impact HR systems
Critical thinker with ability to develop a long-range vision, multi-year systems roadmap, and innovative solutions
Demonstrated track record of building high performing teams
Significant project/program management experience related to the implementation of new platforms
Customer-obsessed with a demonstrated track record of effective stakeholder management and influence
Excellent verbal and written communication skills
You have a Bachelor's degree
Lacework is an Equal Opportunity Employer. It is the policy of Lacework to provide equal employment opportunity to all persons, regardless of age, race, religion, color, national origin, sex, political affiliations, marital status, non-disqualifying physical or mental disability, age, sexual orientation, membership, or non-membership in an employee organization, or on the basis of personal favoritism or other non-merit factors, except where otherwise provided by law