Client Support Specialist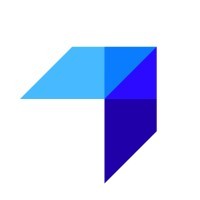 Lead Bank
Customer Service
Blue Springs, MO, USA
Posted on Saturday, May 6, 2023
Lead Bank is a chartered banking-as-a-service platform for builders and innovators. Despite broader economic headwinds, the continued proliferation of fintech companies and a 20x increase in fintech investment ($20.5 billion in 2020) signals that the market's interest in embedding financial services products into their offerings is resilient and sustainable. Whether it's a travel company that wants to offer credit for an expensive trip, a social network that wants to enable in-feed shopping solutions, or an ecommerce platform that wants to provide client rewards cards, the broader tech ecosystem has enjoyed a step-change in the sophistication, variety and complexity of client-facing products they can offer. This means that the underlying infrastructure powering those fintechs needs to evolve to meet these modern demands.
While fintech companies continue pushing boundaries, they have largely accepted that directly integrating with banks is costly, time-consuming and operationally burdensome. This frustration comes in many forms: gaps in technical acumen, product scalability, client risk appetite, and company culture. These gaps clearly illustrate the need for a new paradigm in banking technology.
Lead Bank is bridging those gaps. We see a massive opportunity for a tech-savvy developer-focused bank to augment a sophisticated financial services platform with the compliance, regulatory, capital markets, and legal expertise required to help our clients succeed. Come join us on our journey.
Role Description:
We are looking for a Client Support Specialist to join our Deposit team! The Client Support Specialist is the voice of the company when interacting with clients. Our team of Bankers work in a fast-paced environment where they multitask and prioritize their work using their discretion.
In this role you will:
Answer and route phone calls and give/take the appropriate information
Resolve problems by clarifying issues; researching and exploring answers and alternative solutions; implementing solutions; escalating unresolved problems
Provide ongoing relationship servicing to clients to further business, to include status or enhancements to account productivity and suggestions for any resolutions
Complete checking and savings account transactions to include verifying deposit amounts and customer account balances, and check examination via an on-line terminal
Document outcome and steps taken while assisting clients, as well as updating files and databases
Utilize CRM (Customer-Relationship Management) system
All other duties as assigned
Qualifications:
Demonstrate the ability to adapt to a fast-paced environment, multitasking when required while also showing great attention to detail
Bring excellent client care skills that will help you build professional relationships and curate interactions based on client motivations
Excellent oral and written communication skills
Show curiosity, show humility, be open to new ideas and approach your work with a growth mindset
Are a team player and enjoy working with people to achieve the best and most efficient result
Show a strong accountability and group responsibility for the customers we serve, taking on and performing tasks
Proficiency in Google Suite
What we offer:
At Lead, we design our benefits to support company culture and principles, to foster an efficient and inspiring work environment, and to create the conditions for our team to give their best in both work and life.
Competitive compensation, including opportunities for equity grants and cash bonus, based on experience, geographic location, and role
Medical, Dental, Vision, Life, 401k Matching, and other wellness benefits, including FSA, HSA and HRA
Paid parental leave
Flexible vacation policy, including PTO and paid holidays
A fun and challenging team environment in a dynamic industry with ample opportunities for career growth
*Hours: Monday-Friday 9:00am to 6:00pm Saturday (Rotating Schedule) 8:45am-12:00pm
*Lead Bank is proud to have an inclusive culture committed to ensuring equal employment opportunity in all employment decisions regardless of race, color, gender, national origin, religion, age, disability, sexual orientation, gender identity, military status, veteran status or any other legally protected status.
*Reasonable accommodations may be made to enable individuals with disabilities to perform the essential functions.