Software Engineer - Backend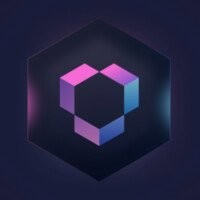 Meld
Software Engineering
Posted on Monday, May 8, 2023
Growth Manager
We are seeking an entrepreneurial Growth Manager to engage with developers and product managers across the Fintech community, to describe how Meld can help them solve their specific problems, and drive awareness of our value proposition across the ecosystem.
You have an obsession for growth and continuous experimentation and thrive in a fast-paced, entrepreneurial environment. You will have an interest in learning about the fintech ecosystem including traditional finance as well as the crypto space. Your primary goals will be to engage the community through helpful content posts across sites such as StackOverflow, HackerNews, fintech reddit, slack and discord channels, and areas where fintech developers and product folks congregate to share tips, ask questions, and build community connections. Your secondary goal will be to create and amplify content around Meld partnerships and product features through blog posts that drive SEO. This is a unique opportunity for a rockstar who wants to drive growth by working alongside a highly collaborative and talented team.
You are comfortable dealing with lots of moving pieces, are detail-oriented, and are eager to learn how to enhance our customer's experience. You can work independently but are a collaborative team player who knows how to share knowledge, when to teach, and when to learn. By being so early on the team, you'll be working with senior team members who know their craft; together, you'll collaborate in making some of the most significant decisions to empower the future growth of the company.
You have drive, hunger, and intellectual rigor. You are an owner.
You will
Have an experimental, data-driven growth mindset.
Identify opportunities to engage the community for Meld's product suite.
Engage the community across social channels including StackOverflow, HackerNews, Discord, Twitter, etc.
Be a good writer - write blog posts and features that engage and interact with the community.
Be extroverted enough to feel excited about proactive online/in person conversations about Meld.
Work closely with product and engineering to support your efforts
Grow and manage the relevant community, and coordinate with them to moderate the regional social media, platforms, and chat groups and interact with the community to enhance positive engagement
Be technically curious and competent.
You have
2+ years of relevant experience in growth marketing, preferably with fintech and/or crypto businesses
Experience measuring performance and ROI across channels, presenting findings to cross-functional teams
Strong writing skills. You can make complex concepts easy to understand and know how to write conversationally.
Great project management abilities. You can manage multiple moving pieces to ship experiments.
Self-starter. You're always looking for opportunities to learn and new ways to hit our shared goals.
Technical acumen. You have the ability to understand our products and their value.
Bonus: Experience using Google Analytics