Enterprise Customer Success Manager (Travel)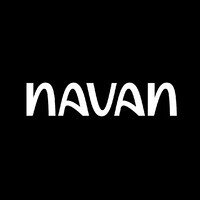 Navan
Customer Service, Sales & Business Development
New York, NY, USA
Posted on Thursday, April 20, 2023
As an Enterprise Customer Success Manager, you will be a trusted advisor to key named/strategic customers, helping them succeed with our platform and ensuring they receive maximum value from our solution throughout their lifecycle. You'll be responsible for understanding customer requirements, implementing and onboarding new customers, conducting product training, driving adoption and retention, and ensuring ongoing satisfaction. You will work with our customer C-Suite and executive teams, as well as our program counterparts to drive a successful program.
This role works with stakeholders across the company in Sales, Support, Marketing, Product, Engineering, and Finance.
What You'll Do:
Manage all post-sales activity for Enterprise customers through strong relationship-building, product knowledge, planning, and execution

Manage complex integration cycles with each Enterprise customers; developing key relationships and executing within customer subteams (Finance, HR, etc.)

Develop a trusted advisor relationship with customers (C-suite) to ensure goals are aligned from a business strategy perspective and success metrics are identified

Work closely with your Account Executive counterpart to develop a joint success plan for your customers

Constantly assess "health checks" for your customers to drive satisfaction, adoption, retention, and reduce churn

Serve as the 'voice of the customer' and provide internal feedback on how we can better serve them to maximize customer value and retention

Maintain a deep understanding of our product and speak with customers about the most relevant features/functionality for their specific requirements

Increase customer retention and ensure alignment by conducting regular check-in calls and Quarterly & Strategic Business Reviews

Work closely with Product and Engineering on identification/tracking of enhancement requests

Handle escalations and work across teams to resolve issues

Improve upon our existing approaches to customer engagement and account management leveraging our CS platform
What We're Looking For:
5+ years of experience in Enterprise Customer Success Management

3+ years of experience Travel industry or travel related company experience

Excellent project management and organizational skills in a high pressure environment, working with high value customers

Be able to prioritize tasks and initiatives in a fast-paced environment, as well as problem-solve

High energy, go-getter with fresh ideas who takes the initiative to get things done

Bachelor's degree preferred or similar working experience
The posted pay range represents the anticipated low and high end of the compensation for this position and is subject to change based on business need. To determine a successful candidate's starting pay, we carefully consider a variety of factors, including primary work location, an evaluation of the candidate's skills and experience, market demands, and internal parity.

For roles with on-target-earnings (OTE), the pay range includes both base salary and target incentive compensation. Target incentive compensation for some roles may include a ramping draw period. Compensation is higher for those who exceed targets. Candidates may receive more information from the recruiter.
Pay Range