Manager, Mid Market Account Management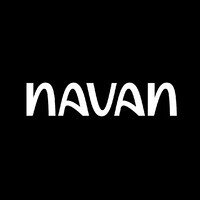 Navan
Sales & Business Development
Palo Alto, CA, USA · San Francisco, CA, USA
Posted on Thursday, April 20, 2023
As a Manager, Account Management - Mid-Market, you will recruit, lead, develop, coach, scale, and motivate a team of high performing, Mid-Market Account Managers.
The mission of Account Managers at Navan is to drive revenue by ensuring clients are happy, referenceable, and maximizing the value they take from the Navan platform. They do this by building deep relationships with clients, functioning as trusted advisors, and partnering with clients to ensure they engage with our platform in an optimized way, and manage their entire T&E program through Navan. Our AMs also own onboarding, renewals, and cross-selling adjacent products from across our portfolio.
As the leader of this team, your role is to build, lead, coach and inspire an elite, high performing team that exceeds its goals, delights its clients, adds to our culture, partners well with others, and is passionate about its mission and excited to come to work every day.
What You'll Do:
Identify, attract and retain top talent as you build a team of exceptional Mid-Market Account Managers

Develop, coach and inspire your team such that they're aligned with our mission, goals and processes as a company, growing professionally in their careers, high-performing in their roles, and excited to come to work every day.

Meet or exceed revenue goals.

Manage a team that is responsible for all post-sales activity for Mid-Market customers through strong relationship-building, product knowledge, planning, and sales execution.

Oversee day-to-day activity of your team members and monitor performance goals while providing ongoing feedback, coaching, and guidance.

Connect Account Managers to key resources and clear roadblocks, enabling them to achieve and/or exceed their revenue goals.

Get in the weeds! Become a true expert in our product, our industry, how we create value for our customers, and how we drive usage and cross sell. Deeply understand Navan's product offerings and competitive positioning. Drive value directly in the market through frequent client interaction.

Ensure we are broadening our relationships within accounts - ensuring we have multiple champions across multiple teams and levels of client organizations.

Develop and report revenue forecasts based on visibility into direct and partner pipeline on a monthly and quarterly basis

Travel to customer sites as appropriate.
What We're Looking For:
3+ years of experience in Account Management, Sales, or related customer-facing position within a rapidly growing SaaS company

2+ years experience and demonstrable as a sales leader/manager

Demonstrable track record of high performance and success.

Strong communication and presentation skills

Ability to think strategically, problem solve, and effectively prioritize work and initiatives in a fast-paced, rapidly changing environment

Data driven mindset with attention to detail

High energy, go-getter with fresh ideas who takes the initiative to get things done

Highly intelligent, passionate, driven, high EQ, coachable individuals who are excited to build a high performing team, delight clients, drive revenue, build a generational company, and accelerate their careers.

Bachelor's degree preferred or similar work experience
The posted pay range represents the anticipated low and high end of the compensation for this position and is subject to change based on business need. To determine a successful candidate's starting pay, we carefully consider a variety of factors, including primary work location, an evaluation of the candidate's skills and experience, market demands, and internal parity.

For roles with on-target-earnings (OTE), the pay range includes both base salary and target incentive compensation. Target incentive compensation for some roles may include a ramping draw period. Compensation is higher for those who exceed targets. Candidates may receive more information from the recruiter.
Pay Range