Manager, Enterprise Customer Success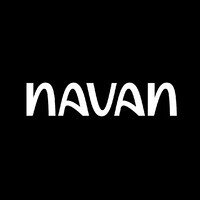 Navan
Customer Service, Sales & Business Development
New York, NY, USA
Posted on Friday, May 5, 2023
As a Manager of Enterprise Customer Success, you will recruit, lead, develop, coach, scale, and motivate a team of high performing, Enterprise Customer Success Managers that exceeds its goals, delights its clients, adds to our culture, partners well with others, and is passionate about its mission and excited to come to work every day.
What You'll Do:
Identify, attract and retain top talent as you build a team of exceptional Enterprise Customer Success Managers

Develop, coach and inspire your team such that they're aligned with our mission, goals and processes as a company, growing professionally in their careers, high-performing in their roles, and excited to come to work every day.

Meet or exceed revenue goals.

Manage a team that is responsible for all post-sales activity for our most customers through strong relationship-building, product knowledge, planning, and sales execution.

Oversee day-to-day activity of your team members and monitor performance goals while providing ongoing feedback, coaching, and guidance.

Connect Account Managers to key resources and clear roadblocks, enabling them to achieve and/or exceed their revenue goals.

Get in the weeds! Become a true expert in our product, our industry, how we create value for our customers, and how we drive usage and cross sell. Deeply understand Navan's product offerings and competitive positioning. Drive value directly in the market through frequent client interaction.

Ensure we are broadening our relationships within accounts - ensuring we have multiple champions across multiple teams and levels of client organizations.

Develop and report revenue forecasts based on visibility into direct and partner pipeline on a monthly and quarterly basis

Travel to customer sites as appropriate.
What We're Looking For:
5+ years of management experience in Customer Success or Account Management

2+ years of experience as an IC or Manager running Enterprise customer accounts within a rapidly growing SaaS company

Prior experience leading and/or building a customer success function around enterprise customers

Proven track record of conducting quantitative analysis to derive insights and implement growth strategies

People management and development; demonstrated leadership through accountability, continuous training and coaching

Be able to prioritize tasks and initiatives in a fast-paced environment, as well as problem-solve

Go-getter with fresh ideas who takes the initiative to get things done

Bachelor's degree preferred
The posted pay range represents the anticipated low and high end of the compensation for this position and is subject to change based on business need. To determine a successful candidate's starting pay, we carefully consider a variety of factors, including primary work location, an evaluation of the candidate's skills and experience, market demands, and internal parity.

For roles with on-target-earnings (OTE), the pay range includes both base salary and target incentive compensation. Target incentive compensation for some roles may include a ramping draw period. Compensation is higher for those who exceed targets. Candidates may receive more information from the recruiter.
Pay Range