SMB Sales Manager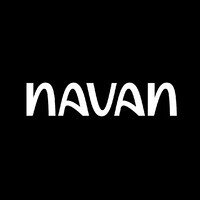 Navan
Sales & Business Development
London, UK
Posted on Wednesday, June 14, 2023
As part of continuous growth and innovation we are now expanding and have a brand new global segment. The new SMB team in EMEA will onboard customers from small companies with 1-100 employees.
This role will project manage the development of this new segment across EMEA. Working closely with key global stakeholders you will create processes and develop strategies to ensure this segment's revenue success in this region.
We are looking for a natural leader who can not only scale an effective process but also inspire, coach and manage a team of SMB Account Executives.
Our ideal candidate has been in a "build" or "project management" role previously and also managed a revenue generating team in a scale up software company.
What You'll Do:
Project management:
Work with our global Growth team to create an effective programme of lead generation specially for self sign up.

Monitor and adjust based on results of quality conversions and number of demo requests.

Scale our new "Self serve" product from new offering to commercial success.
SMB team management:
Recruit and develop a team of exceptional SMB Account Executives across our EMEA offices

Oversee day-to-day AE activity while setting clear expectations and managing performance goals

Responsible for accurately forecasting and delivering on monthly/quarterly sales revenue targets

Strong understanding of the Navan products and value proposition within the market

Ability to build strong relationships with customers and key stakeholders

Strong ability to give and receive feedback thoughtfully and develop team members
What We're Looking For:
Experience in a "first person on ground", "project management" or "scale" role

Experience building out process in a revenue generating department

Experience working with key internal stakeholders making requests for needs

Experience as a people leader or manager in a Go To Market department either SDR/ BDR lead generation or sales revenue generation

Experience as an Sales Account Executive / individual contributor

Strong track record of achieving sales targets

Experience using Salesforce for accurate forecasting

Experienced in hiring and training talent at scale