SMB Account Executive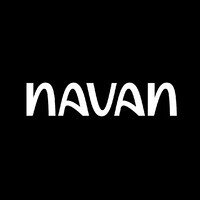 Navan
Sales & Business Development
New York, NY, USA
Posted on Tuesday, September 5, 2023
Navan is looking for exceptional Account Executives to scale our new Growth segment. In its first year, this segment has the potential to be the largest and fastest growth segment at Navan. As an early member of the team you will have the opportunity to drive adoption within a segment that has untapped potential. You will be following a consumption based selling model and operating within a high growth and fast moving environment. So, you must be passionate about working collaboratively within a team who troubleshoots, shares learnings, and wins together.

What You'll Do:
Manage the sales process post self serve (no touch) contract completion
Understand the Navan value proposition, solutions, and product in order to direct customers on how to onboard and successfully adopt the platform
Quickly build consultative, results based relationships with multiple customers
Partner with business owners, finance leads, and end users at early stage growth companies across categories
Complete discovery to uncover potential revenue and build strategy to execute
Work with multiple cross functional partners (at all levels), to help refine sales processes
Drive adoption and transactions across portfolio of customers, delivering consistent quarterly growth
What We're Looking For:
1+ year(s) of experience in a full-cycle, closing sales role ideally within SaaS or similar environment
Successful: Enthusiastic and driven towards hitting and exceeding sales goals
Hunter: You are constantly working to drive results through your efforts
Organized: Able to move quickly through and deliver on multiple tasks and priorities
Adaptable: You are flexible with the needs of a scaling startup and take the changes in stride
Curious: You are always looking for an opportunity to learn, grow and uplevel your skill set
Collaborator: you enjoy working with others and helping whenever possible
Bachelor's degree preferred
The posted pay range represents the anticipated low and high end of the compensation for this position and is subject to change based on business need. To determine a successful candidate's starting pay, we carefully consider a variety of factors, including primary work location, an evaluation of the candidate's skills and experience, market demands, and internal parity.

For roles with on-target-earnings (OTE), the pay range includes both base salary and target incentive compensation. Target incentive compensation for some roles may include a ramping draw period. Compensation is higher for those who exceed targets. Candidates may receive more information from the recruiter.
Pay Range