Join our Talent Community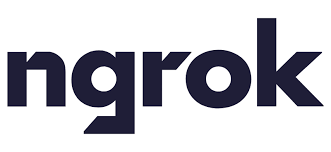 Ngrok
People & HR
United States
Posted on Tuesday, October 10, 2023
About ngrok Inc.
ngrok is simplified, API-first ingress-as-a-service trusted by over 5M developers to get their apps online faster and keep security happy. With one line of code, developers get instant ingress to services with authentication, observability, and other critical controls. All without provisioning legacy proxies, load balancers or VPNs. ngrok's simplicity has made it a de-facto standard tool among developers, and the world's top brands — including GitHub, Okta, Shopify, and Twilio — recommend it throughout their documentation.
Our employees are low-ego, curious learners with a passion for developer-first tooling. We use our engineering values steward, replenish, engineer, and be there to guide our work. As a company, we set aside an hour each fortnight for shared introspection about anxieties and excitement, both personal and professional. We're building an inclusive, remote-first organization that sets each individual up to be their best self.
We believe the total addressable market for ngrok is in excess of $73 billion and are increasing our growth to capture that.
Join our Talent Community
If you're interested in joining our team at ngrok but don't see an opportunity that you'd like to apply to, please fill out a quick application below to join our Talent Community. This is a great way to stay connected with us to learn about future opportunities that align with your background!
-----
All candidates must be US-based, and legally authorized to work in the United States.
If your experience is close but doesn't fulfill all requirements, please apply. ngrok is on a mission to build a special company. To achieve our goal, we are focused on hiring people with different backgrounds, perspectives, and experiences!
Benefits
Compensation for this role depends on level, but we provide a competitive mix of salary and equity.
We provide a 401(k) with a 100% match up to 3% of your salary and a 50% match up to another 2%.
We provide healthcare, dental, and vision with premiums fully covered on the base plan for employees. Half of premiums are covered for dependents.
We offer unlimited PTO and a culture in which the overwhelming majority of employees take more than four weeks. Your manager is also on the hook for encouraging you to do the same.