Director, Technical Writing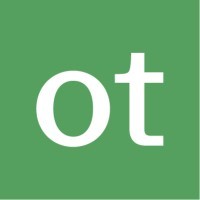 OneTrust
IT
Madrid, Spain
Posted on Saturday, November 18, 2023
Strength in Trust
At OneTrust, we help businesses around the world to make trust a competitive advantage. Our category-defining enterprise platform enables organizations to operationalize trust across privacy, security, data governance, GRC, third-party risk, ethics, and compliance, and ESG.
The Challenge
We are seeking a highly skilled and experienced Director of Technical Writing to lead our technical documentation team. We're seeking an individual who thrives on organization, possesses meticulous attention to detail, excels in verbal and written communication, and exercises these skills to produce high-quality documentation for our end users.
Your Mission
As a Product Evangelist at OneTrust, you will play a pivotal role in bridging our Sales and Product functions, advocating for our solutions, and ensuring our continued growth and market success. You will be responsible for understanding customer requirements, aligning them with our product offerings, and passionately presenting how our solutions meet specific customer use-cases. This role is not focused on short-term sales targets but, rather, on ensuring customer satisfaction, long-term market success, and maintaining our brand reputation.
You Will:
Leadership: Lead and mentor a team of technical writers, providing guidance, support, and fostering a culture of continuous improvement.
Content Strategy: Develop and execute a comprehensive content strategy, ensuring that technical documentation aligns with company goals and user needs.
Documentation Quality: Set high standards for the quality of documentation, reviewing and improving materials regularly to maintain clarity and accuracy.
Collaboration: Collaborate with cross-functional teams, including product development, support, and marketing, to gather information and ensure alignment of documentation with product features and user requirements.
User-Centric Approach: Advocate for a user-centric approach in all documentation, tailoring content to address customer pain points and improve their experience.
Process Improvement: Evaluate and enhance the technical writing process to increase efficiency and productivity while maintaining high-quality standards.
Compliance: Ensure that documentation complies with industry standards and regulations where applicable.
Training: Develop and provide training and resources for internal teams to understand and use technical documentation effectively.
Stay Current: Stay up-to-date with industry trends and best practices in technical writing to keep our documentation at the forefront of the field.
You Are
You are a seasoned leader of Technical Writing teams that are experienced in producing high-quality software documentation with minimal oversight. Given your experience, you are able to anticipate issues and take proactive action and maintain a high level of accountability for individual and team deliverables.
Your qualifications include:
Industry Knowledge: Strong familiarity with the industry and market in which the company operates is crucial. This includes understanding industry trends, customer needs, and competitive landscape.
Product Expertise: In-depth knowledge of OneTrust's product is essential. This includes understanding the product's features, benefits, and how it addresses customer needs.
Sales Experience: Prior experience in sales, account management, or customer-facing roles can be valuable. This background helps in understanding customer requirements and effectively collaborating with the sales team.
Public Speaking and Presentation Skills: Strong public speaking and presentation skills are critical since the role often involves presenting the product at events and customer meetings.
Customer Relationship Management: Experience in building and maintaining strong customer relationships is valuable for ensuring high customer satisfaction and advocacy.
Market Research: Familiarity with market research methods and tools is helpful in understanding customer needs and industry trends.
Communication Skills: Effective communication, both written and verbal, is essential for collaborating with cross-functional teams and conveying the product's value.
Strategic Thinking: The ability to think strategically and align product efforts with the company's long-term goals is important, especially if the role reports to senior executives.
Event Management: Experience in event planning and management is useful when it comes to organizing product launches, customer webinars, and industry conferences.
Problem-Solving Skills: The ability to identify customer pain points and work with the product team to develop solutions is important for driving customer satisfaction.
Analytical Skills: Proficiency in analyzing customer feedback, market data, and product performance metrics can inform decision-making and product improvements.
Team Collaboration: Collaboration skills are necessary for working closely with sales, marketing, product development, and other teams to ensure alignment.
Adaptability: The technology and business landscape can change rapidly, so adaptability and the ability to stay updated on industry developments are crucial.
Proven track record for leading Technical Writing teams that have produced high-quality software documentation through direct testing of features and functionalities in the software and utilization of existing resources.
Exceptional verbal and written communication skills, including the ability to communicate effectively with senior leaders in the company as well as working with many cross functional teams.
Demonstrated ability to manage projects, engage in cross-team efforts, and drive solutions through completion.
Demonstrated ability to navigate competing priorities and deliverables in an agile environment.
Experience coordinating and networking outside of your own area of expertise and across various global teams.
Strong desire to learn and open to embracing new concepts and processes. Utilizes existing expertise to exercise good judgement when selecting methods and techniques for potential solutions.
Your Experience Includes
Bachelor's degree in a related field; a Master's degree is a plus.
Proven experience in technical writing and documentation, ideally in a SaaS or software environment.
Strong leadership and management skills, with a track record of successfully leading a technical writing team.
Exceptional written and verbal communication skills.
Proficiency with documentation tools and software.
Detail-oriented with a strong focus on quality.
Experience with technical writing tools or software
Knowledge of agile development
Extra Awesome
Familiarity with SaaS companies and software development.
Experience with Paligo, a Component Content Management System (CCMS)
This is a hybrid role that must reside in Madrid, Spain. Relocation may be provided.
Benefits
As an employee at OneTrust, you will be part of the OneTeam. That means you'll receive support physically, mentally, and emotionally so that you can do your best work both in and out of the office. This includes comprehensive healthcare coverage, remote or hybrid workplace flexibility, flexible PTO, equity stock options, annual performance bonus opportunities, retirement account support, 14+ weeks of paid parental leave, career development opportunities, company-paid privacy certification exam fees, and much more. Specific benefits differ by country. For more information, talk to your recruiter or visit onetrust.com/careers.
Resources
Check out the following to learn more about OneTrust and its people:
Your Data
You have the right to have your personal data updated or removed. You also have the right to have a copy of the information OneTrust holds about you. Further details about these rights are available on the website in our Privacy Overview. You can change your mind at any time and have your personal data removed from our database. In order to do this you must contact us and let us know you wish to be removed. The request should be made on the Data Subject Request Form.
Our Commitment to You
When you join OneTrust you are stepping onto a launching pad — the countdown has begun. The destination? A career without boundaries working alongside a diverse and inclusive crew who is passionate about doing meaningful work. As a pioneer, your voice and expertise will help chart the direction of an entirely new industry — Trust. Our commitment to putting people first starts with you. Your growth is part of the mission. Our goal is to give you the power to embark on the next phase of your uniquely, unique career
OneTrust provides equal employment opportunities to all employees and applicants for employment and prohibits discrimination and harassment of any type without regard to race, color, religion, age, sex, national origin, disability status, genetics, protected veteran status, sexual orientation, gender identity or expression, or any other characteristic protected by local laws.