Senior Business Manager, Technology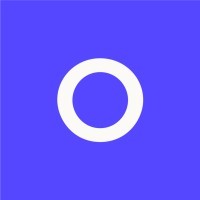 Oscar Health
IT, Sales & Business Development
New York, NY, USA
Posted on Tuesday, October 24, 2023
Hi, we're Oscar. We're hiring a Senior Business Manager, Technology to join our Technical Operations team.
Oscar is the first health insurance company built around a full stack technology platform and a focus on serving our members. We started Oscar in 2012 to create the kind of health insurance company we would want for ourselves—one that behaves like a doctor in the family.
About the role
The Senior Business Manager, Technology supports tech leadership to enable a strong, healthy team culture. The role helps manage day to day operations and improve existing team processes, focused on driving operational efficiency, streamlining communications, sharing information, and coordinating between the organization the role supports, the rest of the company and key stakeholders.
As a Senior Business Manager, Technology, you will ensure the organization's communications strategy connects team members to the mission, vision and values. You will partner with leadership to ensure department leaders can effectively navigate policy and organization changes, increasing department-wide effectiveness and drive specific onboarding processes and consult domain experts to develop effective training modules. You will work closely with the People Strategy team to ensure talent processes support the high talent bar and are optimized for the teams. You will have a platform to work with Oscar's communications function to reinforce the strong internal and external brand of the organization.
You will report to the Senior Director, Tech Operations.
Work Location:
Oscar is a blended work culture where everyone, regardless of work type or location, feels connected to their teammates, our culture and our mission. This is a hybrid role in our New York City office. You will work part of the time in the office and part of the time remote / work-from-home. #LI-Hybrid
Pay Transparency:
The base pay for this role in the states of California, Connecticut, New Jersey, New York, and Washington is: $119,200 - $156,450 per year. The base pay for this role in all other locations is: $107,280 - $140,805 per year. You are also eligible for employee benefits, participation in Oscar's unlimited vacation program and annual performance bonuses.
Responsibilities
Own and be creative in the execution of various department-wide processes and forums like department meetings and talent calibrations. Execution includes agenda development, meeting hosting, recaps and following up on action items.
Manage the production of department engagement touchpoints
Facilitate and program manage organization-specific new hire onboarding, including organizing speakers and evaluating curriculum. Partner with subject matter experts to ensure ad hoc training materials are clear and effective.
Collaborate with People Strategy team on talent related calibrations
Drive change management across the organization in alignment with department and/or company priorities
Monitor department-wide morale and company culture, including developing processes and metrics to monitor team health
Understand the nuances between the organization's roles and provide thought partnership on how to tailor the most important messages to different audiences
Create and execute processes to ensure communication channels (distribution lists, slack channels, org charts, employee listings etc.) remain up-to-date
Evolve existing artifacts that communicate team structure and priorities; develop new ones as needs arise
Help forge a voice for aligned organization in larger company communications and All Hands
Build and maintain systems to manage repeated tasks for yourself and others
Proactively identify and implement opportunities for continuous improvement
Compliance with all applicable laws and regulations.
Other duties as assigned.
Qualifications
Bachelor's degree or 4+ years commensurate experience.
6+ years experience in communications, program/project management, business management or other relevant roles.
Experience in a high-growth and fast-paced environment, directly communicating with/administering processes for audiences of 250+.
Bonus Points
Superior writing and interpersonal skills, including the ability to tailor messages to distributed offices and both full-time/contingent workforce, and the ability capture Oscar and our leadership's voice
Experience managing projects and a proven ability to meet deadlines, even when the situation requires coordination with cross-functional stakeholders
Experience managing virtual events, including cross-functional coordination logistics, content, and strategy on events for audiences of various sizes.
Experience and discretion working with sensitive and confidential information, including performance ratings.
Excellent organizational and time management skills, even under tight deadlines
Experience maintaining forward momentum despite obstacles and/or changing priorities.
Thorough attention to detail
Experience developing and delivering training materials.
Experience managing in-person events.
This is an authentic Oscar Health job opportunity. Learn more about how you can safeguard yourself from recruitment fraud here.
At Oscar, being an Equal Opportunity Employer means more than upholding discrimination-free hiring practices. It means that we cultivate an environment where people can be their most authentic selves and find both belonging and support. We're on a mission to change health care -- an experience made whole by our unique backgrounds and perspectives..
Pay Transparency:
Final offer amounts, within the base pay set forth above, are determined by factors including your relevant skills, education, and experience.
Full-time employees are eligible for benefits including: medical, dental, and vision benefits, 11 paid holidays, paid sick time, paid parental leave, 401(k) plan participation, life and disability insurance, and paid wellness time and reimbursements.
Reasonable Accommodation:
Oscar applicants are considered solely based on their qualifications, without regard to applicant's disability or need for accommodation. Any Oscar applicant who requires reasonable accommodations during the application process should contact the Oscar Benefits Team (accommodations@hioscar.com) to make the need for an accommodation known.