Enterprise Customer Success Manager (SF or NYC)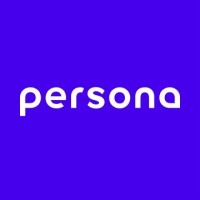 Persona
Customer Service, Sales & Business Development
San Francisco, CA, USA
Posted on Thursday, March 30, 2023
At Persona, we're building the first universal and comprehensive identity infrastructure to help businesses of all sizes better serve and protect their customers' identities. Our identity platform enables businesses to securely collect and manage their customers' personal information, to verify that their customers are who they say they are, to analyze and detect fraud and abuse, and to pull sensitive reports about their customers in a privacy-centric way. In a world where consumer behaviors are changing and privacy and identity are taking on a new meaning, we want to help businesses find their superpowers and do it while putting their customers, the people, first.
About the role
As a member of Persona's Customer Success team, you will be a trusted advisor for a portfolio of growing Enterprise customers, supporting them at each stage of their lifecycle with Persona and ensuring they derive value from our platform and services. You'll be responsible for onboarding new customers, managing relationships with existing customers, and strengthening customers' engagements with Persona through renewals and expansion.
This isn't your typical Customer Success role. At Persona, you will be a key contributor on a fast-growing go-to-market team working cross-functionally across sales, engineering, product, and marketing. Our Customer Success Managers have directly influenced business outcomes, impacted Persona's product roadmap by synthesizing customer feedback, and driven revenue growth through deepened platform adoption.
What you'll do
Be responsible for the ultimate success of our relationship with our Enterprise customers throughout onboarding, implementation, launch, post-launch, adoption, expansion, and renewal
Master Persona's platform products and future product offerings; and ability to communicate offerings to large customers
Own the customer relationship with Enterprise organizations, serving as a trusted advisor to executive and senior leadership across various functions
Manage best-in-class customer health in your portfolio by identifying growth opportunities and mitigating account risks, with the support of your account team
Engage with Persona's Engineering, Product, Design, Sales, and Solutions Engineering teams to incorporate and prioritize customer feedback and inform product roadmap
Drive strong customer advocacy efforts via collaboration with Persona's Marketing team to identify and amplify our biggest customer success stories
Create and influence Enterprise playbooks and other scalable resources, both internally and externally, to optimize the customer experience throughout the customer lifecycle
What you'll bring to Persona
A minimum of 5+ years of work experience with a complex technical SaaS product in Customer Success, Account Management, or other relevant roles
Proven track record of learning and understanding technical and complex products
Experience managing complex customer engagements with Enterprise businesses
Prioritization of customer experience and empathy, with a goal of portfolio retention and expansion
Outstanding verbal and written communication, including explaining complex concepts to both technical and non-technical stakeholders
Track record of structured, analytics-driven problem solving
Excellent multitasking capabilities, including prioritizing effectively across a wide variety of tasks and evaluating situational urgency
An ability to take on open-ended problems in unstructured environments
A growth mindset - you enjoy learning, are comfortable with ambiguity, can be flexible in your thinking, are ready to give and receive both constructive and positive feedback to be a great teammate!
Willingness to travel 25% of the time for customer engagements
At Persona, we strive to put diversity and inclusion at the forefront of everything we do, reflecting our core values. Our DEIB Employee Resource Group seeks to build a diverse and inclusive team that fosters an environment where each Personerd feels empowered to bring their unique differences to work and achieve their full innovative potential. Our hope is that by fostering such an environment, we strengthen our business and relationships by putting people first.
We strive to promote a culture that celebrates diversity and inclusiveness regardless of, but not limited to, race, gender, sexual orientation, family status, religion, ethnicity, national origin, physical disability, veteran status, or age.
If you'd like to better understand what it's like working at Persona, feel free to check out our reviews on
Glassdoor
.