Enterprise Solutions Engineer (SF / NYC)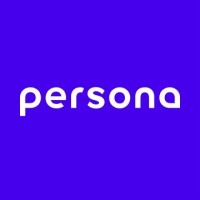 Persona
San Francisco, CA, USA
Posted on Thursday, April 13, 2023
At Persona, we're building the first universal and comprehensive identity infrastructure to help businesses of all sizes better serve and protect their customers' identities. Our identity platform enables businesses to securely collect and manage their customers' personal information, to verify that their customers are who they say they are, to analyze and detect fraud and abuse, and to pull sensitive reports about their customers in a privacy-centric way. In a world where consumer behaviors are changing and privacy and identity are taking on a new meaning, we want to help businesses find their superpowers and do it while putting their customers, the people, first.
About the role
As an Enterprise Solutions Engineer on our Post-Sales team, you'll partner closely with members of our Customer Success Manager team to provide thought leadership and develop strategy to ensure the long-term success of our customers. You'll be responsible for owning technical solution design and delivery, addressing a wide range of complex needs for our portfolio of strategic and enterprise customers. You'll also work closely with the product and engineering teams to relay customer requirements and drive our product forward, operating on the boundaries of our platform and pushing what it can accomplish. In short, you'll act as a key advisor who is integral to our relationships with both our customers and other internal teams.
If you love applying your expertise to new challenges, driving problems to a solution, developing strategy, constantly learning, and educating others, this is the perfect role for you. Come help us build a world-class Solutions Engineering team!
What you'll achieve
Partner closely with our Customer Success Manager team to drive account strategy, onboard and nurture Enterprise accounts and ensure they maximize the value of Persona
Be the trusted advisor for our most strategic customers; develop strong relationships with business and especially technical stakeholders which lead to the expansion of our partnership
Own the end-to-end delivery of complex solutions, such as design, implementation, quality assurance, and deployment, that apply to novel and existing use cases
Drive exceptional execution for our Solutions Engineering team
Create documentation for sharing learnings and scaling your solutions and best practices.
Build strong relationships with our Product and Engineering teams
Be the voice of the customer, including providing detailed feedback and requirements to our Engineering, Product, and Design teams in order to help inform our product roadmap
What you'll bring to Persona
A minimum of 5+ years of experience in a technical customer-facing role, with at least 2 years working with a small portfolio of enterprise accounts
You're an action-oriented and organized self-starter who isn't afraid to get scrappy to solve customer issues – you have a strong work ethic and are committed to excellence.
You have a deep interest in understanding customer needs and are excited to become an expert on Persona's product
You have a high technical aptitude, with an ability to work directly with engineers as well as business stakeholders. Experience with APIs, web development, and writing scripts to build internal tools (e.g. bash scripting, Python, SQL, Ruby) is a plus
Excellent written and verbal communication skills, including the ability to communicate complex technical and business concepts to technical and non-technical personas
You're collaborative; cross-functional work excites you
You have a growth mindset – you are coachable, enjoy learning, are comfortable with ambiguity, and can be flexible in your thinking
You're comfortable navigating and operating with ambiguity and in uncharted territory
You're good at multitasking, prioritizing effectively across a wide variety of tasks and evaluating situational urgency – you thrive under pressure and enjoy clarifying ambiguous situations
You're willing to travel and meet customers in person, fostering strong and lasting relationships
Bonus points for experience in the compliance, identity verification, and/or fraud space
At Persona, we strive to put diversity and inclusion at the forefront of everything we do, reflecting our core values. Our DEIB Employee Resource Group seeks to build a diverse and inclusive team that fosters an environment where each Personerd feels empowered to bring their unique differences to work and achieve their full innovative potential. Our hope is that by fostering such an environment, we strengthen our business and relationships by putting people first.
We strive to promote a culture that celebrates diversity and inclusiveness regardless of, but not limited to, race, gender, sexual orientation, family status, religion, ethnicity, national origin, physical disability, veteran status, or age.
If you'd like to better understand what it's like working at Persona, feel free to check out our reviews on
Glassdoor
.