Product Marketing Manager, Enterprise (SF or NYC)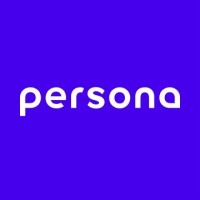 Persona
Marketing & Communications, Product
San Francisco, CA, USA
Posted on Saturday, April 29, 2023
At Persona, we're building the first universal and comprehensive identity infrastructure to help businesses of all sizes better serve and protect their customers' identities. Our identity platform enables businesses to securely collect and manage their customers' personal information, to verify that their customers are who they say they are, to analyze and detect fraud and abuse, and to pull sensitive reports about their customers in a privacy-centric way. In a world where consumer behaviors are changing and privacy and identity are taking on a new meaning, we want to help businesses find their superpowers and do it while putting their customers, the people, first.
As an Enterprise Product Marketing Manager at Persona, you will play a critical role in being the connective tissue between Persona, our customers, and our internal teams. We're looking for someone who is excited about understanding complex product offerings in a rapidly evolving industry with tons of emergent players and turning that knowledge into compelling messaging and collateral for our clients and sales/customer success teams.
For our prospects and customers, you will leverage market and customer insights to speak the Voice of the Customer, drive product go-to-market strategy via launches, and use the learnings to iterate upon our roadmap and launch process. For our sales and customer success teams, you will be an enablement champion of our products, developing messaging and collateral to supercharge our go-to-market engine.
This will be a highly cross-functional role, as you will be partnering closely with Product, Sales, Post-Sales, Marketing, and Design to drive and execute go-to-market plans. Your ability to align various stakeholders and build trusted relationships with them is paramount. As an early member of the product marketing team, you'll also have the opportunity to help define and shape our enterprise product marketing motion.
What you'll do
Deeply understand and be an evangelist for the Persona platform, with a focus on our enterprise customers and prospects.
Define B2B Enterprise audience segmentation and platform messaging across Persona's enterprise platform of identity solutions through focused Voice of Customer research initiatives, such as customer interviews, win/loss analysis, competitive research, and more.
Develop GTM strategies for our enterprise products and solutions, working across Product, Marketing, Sales, and Post-Sales to drive brand awareness, product adoption, and roadmap strategy, particularly around Persona's enterprise offerings.
Create compelling sales enablement materials including sales pitch decks, deal support, case studies, ebooks, product 1-sheeters, and webinars for use across our GTM teams.
Partner with Demand Generation and Sales to fuel our GTM engine with actionable campaigns (e.g., webinars, ebooks, videos, case studies, etc)
What you'll bring to Persona
4+ years of relevant work experience in product marketing, product management, or go-to-market strategy for B2B SaaS platforms. Experience supporting enterprise GTM motions is strongly preferred.
Enterprise experience - Experience running product/solution launches into upmarket/enterprise buyer audiences.
Empathetic storyteller - Everything you do is based on a deep empathy for your audience - whether they be users, technical/nontechnical buyers, or internal stakeholders. You can leverage your excellent verbal and written communication skills to translate complex technical concepts into clear, compelling messaging. You adapt how you communicate to most effectively reach your target audience.
Resourceful - You are self-driven and have a "get it done" attitude. You are comfortable navigating ambiguity, relentlessly prioritize based upon business impact, and are able to keep multiple workstreams on track in an extremely fast-moving environment.
A team player - You are able to work across a wide range of functions to lead and execute on cross-functional projects, driving alignment every step of the way from conception to completion. More than anything, you take pride in helping your teammates succeed.
Experimental mindset - You are excited to get your hands "dirty" to understand how things work under the hood. You enjoy the process of deeply understanding different customers and products in an organized fashion, and you optimize for learning at every stop.
Bonus points for experience in the compliance, identity verification, trust & safety, and/or fraud space
At Persona, we strive to put diversity and inclusion at the forefront of everything we do, reflecting our core values. Our DEIB Employee Resource Group seeks to build a diverse and inclusive team that fosters an environment where each Personerd feels empowered to bring their unique differences to work and achieve their full innovative potential. Our hope is that by fostering such an environment, we strengthen our business and relationships by putting people first.
We strive to promote a culture that celebrates diversity and inclusiveness regardless of, but not limited to, race, gender, sexual orientation, family status, religion, ethnicity, national origin, physical disability, veteran status, or age.
If you'd like to better understand what it's like working at Persona, feel free to check out our reviews on
Glassdoor
.