Sales Development Representative (SF)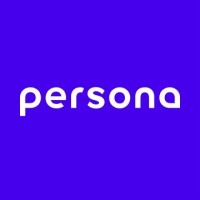 Persona
Sales & Business Development
San Francisco, CA, USA
Posted on Tuesday, October 26, 2021
At Persona, we're building the first universal and comprehensive identity infrastructure to help businesses of all sizes better serve and protect their customers' identities. Our identity platform enables businesses to securely collect and manage their customers' personal information, to verify that their customers are who they say they are, to analyze and detect fraud and abuse, and to pull sensitive reports about their customers in a privacy-centric way. In a world where consumer behaviors are changing and privacy and identity are taking on a new meaning, we want to help businesses find their superpowers and do it while putting their customers, the people, first.
About the role
This is not your typical Sales Development Representative role: we are looking for someone who is excited to both prospect and help build our overarching sales demand strategy.
As an SDR here at Persona, you will drive our sales growth engine by creating our pipeline generation mechanisms, qualifying both outbound and inbound opportunities and even owning closing deals. You'll prospect to potential customers and will independently identify high-potential markets and opportunities for Persona. You'll also drive value to prospects no matter how complex the situation is or how technical the solution is. Finally, you enjoy building – you like to actively participate in the development of the sales process, the articulation of Persona's value proposition and the creation of key tools and assets.
Not sure if it is the right role?
It can be a daunting task to decide whether or not to join an SDR team at a high-growth tech company — I know it was for me. As you are considering making your decision, I would be more than happy to talk in more detail on how I knew it was the right decision for me. Send me an email at
devin [at]
withpersona.com
, and we can set up some time to talk before you apply.
Within 1 month, you'll:
Build your understanding of Persona, the identity verification landscape, where we're headed, and what encompasses identity in a digital world
Get to know the Sales and Marketing Personerds you'll work with
Learn about the tools, systems, and processes we use to engage with potential Persona customers
Within 3 months, you'll:
Partner with other Sales teammates to identify high-potential businesses, verticals, and markets - develop and execute outbound strategies to build their interest in Persona
Work with cross-functional teams, such as Marketing and Product, to develop new content as well as provide insightful product feedback
Understand how to communicate and build trust with potential customers to understand the problems they face, and share how Persona can help solve those problems
Within 6 months, you'll:
Understand our sales tech stack, workflows, and be able to diagnose areas of the workflow that could be easier
Understand the different use cases customers come to us with, and better understand the IDV ecosystem
Further develop presentation, sales conversation, and broader professional skills
Within 12 months, you'll:
Operate as a leader/mentor for new hires on the team
Own a project that will expose you to cross functional peers, and serves the purpose of up-leveling the SDR team. One of our core focuses is to leave the team better then when you joined!
Understand the promotion pathway, and develop an action plan with your manager to take the next step in your sales career.
What you'll bring to Persona
At least 1-3 years of work experience (sales and/or technology experience is a +) with a track record of top performance
Superior verbal and written communication skills
Strong interest in technology
Highly motivated self-starter who is able to operate in a hyper-growth environment
Prior track record of hitting and/or exceeding targets
Team player who is highly collaborative, goal-oriented and confident; comfortable working in ambiguity and can adapt to change
At Persona, we strive to put diversity and inclusion at the forefront of everything we do, reflecting our core values. Our DEIB Employee Resource Group seeks to build a diverse and inclusive team that fosters an environment where each Personerd feels empowered to bring their unique differences to work and achieve their full innovative potential. Our hope is that by fostering such an environment, we strengthen our business and relationships by putting people first.
We strive to promote a culture that celebrates diversity and inclusiveness regardless of, but not limited to, race, gender, sexual orientation, family status, religion, ethnicity, national origin, physical disability, veteran status, or age.
If you'd like to better understand what it's like working at Persona, feel free to check out our reviews on
Glassdoor
.