Account Executive, Core Business (SF or NYC)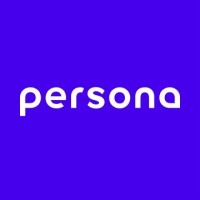 Persona
Sales & Business Development
San Francisco, CA, USA
Posted on Saturday, January 15, 2022
At Persona, we're building the first universal and comprehensive identity infrastructure to help businesses of all sizes better serve and protect their customers' identities. Our identity platform enables businesses to securely collect and manage their customers' personal information, to verify that their customers are who they say they are, to analyze and detect fraud and abuse, and to pull sensitive reports about their customers in a privacy-centric way. In a world where consumer behaviors are changing and privacy and identity are taking on a new meaning, we want to help businesses find their superpowers and do it while putting their customers, the people, first.
Persona is looking for a senior sales professional who sets ambitious personal goals with a consistent and repeatable process. Whether it's an established large organization or a high-growth startup that will become tomorrow's household name, you will be instrumental at landing and expanding our core customer base. Reporting to the Head of Core Business, the right person can work with technical and non-technical stakeholders across multiple verticals. In addition to managing the full sales cycle, you will have a significant opportunity to shape our GTM processes.
What you'll do
You'll drive new customer acquisition through an efficient and consultative approach
Play a leading role in optimizing the GTM sales motion and setting the gold standard for supporting prospects throughout their journey
Differentiate and delight customers with creative presentations and world-class interpersonal and communication skills that make contractual and technical details sound simple
Define territory and account strategies that enable sales velocity in partnership with Sales Engineers, Sales Development Reps, Customer Success Managers, Professional Services and Exec Sponsors
Pilot and optimize sales playbooks that scale across Persona globally
What you'll bring to Persona
5+ years of B2B SaaS quota carrying experience (technical audience experience a plus)
Experienced across the entire customer acquisition cycle from lead to close
You solve problems with minimal guidance and supervision and you proactively identify new ways to improve productivity and efficiency
Passion for being with customers and telling their stories
Continually pursue professional and personal growth
You express ideas and information clearly and explain ideas logically
You are able to receive and act on feedback - as well as give constructive feedback
Ability to prioritize sales cycles of varying lengths and depths, convey a clear position on the opportunities in your pipeline and organize/rally a supporting team behind your efforts
Strong collaboration and interpersonal skills, easily build rapport and establish relationships with both customers and colleagues
Ability to learn a technical product and deliver its value to technical and non-technical stakeholders
Strong SFDC, Apollo, Notion, Slack, GDocs skills
At Persona, we strive to put diversity and inclusion at the forefront of everything we do, reflecting our core values. Our DEIB Employee Resource Group seeks to build a diverse and inclusive team that fosters an environment where each Personerd feels empowered to bring their unique differences to work and achieve their full innovative potential. Our hope is that by fostering such an environment, we strengthen our business and relationships by putting people first.
We strive to promote a culture that celebrates diversity and inclusiveness regardless of, but not limited to, race, gender, sexual orientation, family status, religion, ethnicity, national origin, physical disability, veteran status, or age.
If you'd like to better understand what it's like working at Persona, feel free to check out our reviews on
Glassdoor
.