Product Designer - Design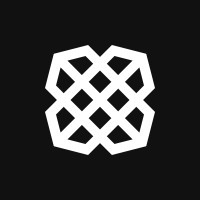 Plaid
Product, Design
United States
Posted on Wednesday, March 15, 2023
We believe that the way people interact with their finances will drastically improve in the next few years. We're dedicated to empowering this transformation by building the tools and experiences that thousands of developers use to create their own products. Plaid powers the tools millions of people rely on to live a healthier financial life. We work with thousands of companies like Venmo, SoFi, and Betterment, several of the Fortune 500, and many of the largest banks to make it easy for people to connect their financial accounts to the apps and services they want to use. Plaid's network covers 12,000 financial institutions across the US, Canada, UK and Europe. Founded in 2013, the company is headquartered in San Francisco with offices in New York, Washington D.C., London and Amsterdam. #LI-Remote
The design team at Plaid is made up of product designers, design systems designers, brand designers, researchers, and content strategists who work with our cross-functional partners to create Plaid's products.
What you will do
You will be one of the top design leaders at the company, and report directly into the Head of Product Design
Work on projects across all teams at Plaid! You'll rotate from an initiative to the other, always focused on the highest priorities across the company.
Kickstart entirely new initiatives and set the vision for how they'll evolve and impact our business over time (including emerging tech like AI, Web3, etc).
Accelerate key company initiatives, partnering with other designers, and mentoring them along the way.
Support our company-wide focus on pushing our consumer UX to the next level.
Collaborate directly with our company leaders (CEO, CTO, Heads of Product, Engineering, etc) to drive vision, narrative, strategy.
Lead large scale redesigns or vision setting exercises.
Set the bar for product design excellence by ensuring solutions set high visual and interaction design quality standards.
Collaborate with design leaders to support our team culture.
Mentor senior product designers.
What excites you
Shipping delightful and easy-to-use experiences, whether they're for consumers or developers.
Working on all types of problems: complex, ambiguous, large redesigns, small wins, internal demos, etc.
Closely collaborating with engineering, product, and marketing team from planning through execution.
Producing high-quality work that not only pushes the experience forward, but inspires others and raises the execution bar.
Working directly with design, product and engineering leaders, helping craft compelling narratives, strategies, and inspiring demos.
Joining a team of talented designers and contributing to our design culture through collaboration and leadership.
What excites us
8+ years of experience
A portfolio demonstrating outstanding visual design, interaction design, problem-solving, and prototyping skills.
Experience leading large-scale redesigns or net new products, working on complex or ambiguous problems, and on high-viability consumer apps.
An outstanding communicator, storyteller, and facilitator, who can bring people together and build a shared understanding with an inspiring vision and narrative.
Expert in creating interface architecture & systems for other designers to work within, and an ability to create or expand components at a system level.
Someone who is proactive, organized, curious, pragmatic, and can prioritize their own work independently to maximize their impact at the company.
Please review our Candidate Privacy Notice
here
.