Source Configuration Associate Manager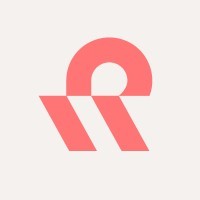 Reify Health
India
Posted on Saturday, November 18, 2023
At OneStudyTeam (a Reify Health company), we specialize in speeding up clinical trials and increasing the chance of new therapies being approved with the ultimate goal of improving patient outcomes. Our cloud-based platform, StudyTeam, brings research site workflows online and enables sites, sponsors, and other key stakeholders to work together more effectively. StudyTeam is trusted by the largest global biopharmaceutical companies, used in over 6,000 research sites, and is available in over 100 countries. Join us in our mission to advance clinical research and improve patient care.
One mission. One team. That's OneStudyTeam.
As a Source Configuration Associate Manager on our Trial Design team, you will have the important responsibility of ensuring that clinical research professionals effectively and correctly collect, manage, and safeguard the very source data that demonstrate whether an investigational product is safe and effective. In streamlining our source configuration and administration process to ensure top-notch implementation of our products, you will have an impact on making clinical trials more efficient and cost effective, thereby reducing clinical research as a bottleneck that constrains the availability of new life-enhancing and life-saving treatments. Your clinical research experience, attention to detail, and ability to troubleshoot issues will be key as you ensure the success of multiple projects and/or teams within tight deadlines.
Please note that this position is fully-remote from the following countries only: India
What You'll Be Working On
Learn and maintain deep expertise in StudyTeam applications
Review research protocols, CRF guidelines, and other stakeholder specifications to create accurate, comprehensive source form (CRF) templates
Conduct and document thorough QA of source form templates
Develop electronic forms, using Excel, from stakeholder specifications and feedback
Build, test, and publish electronic source forms to maintain quality of the form design
Support and coordinate user acceptance testing
Collaborate with cross-functional teams to ensure successful execution of projects and provide feedback on product improvements to enhance our eSource product capabilities
Develop, document, and implement best practices for standardization, QA, and process improvement around source form creation and digitization
Provide mentorship, training, and support to more junior team members to ensure collaboration and consistency across the team and to provide subject matter expertise
Act as a Source SME across OneStudyTeam as necessary
What You Bring to OneStudyTeam
Business-level fluency in English
Experience leading and managing a small team
5+ years of relevant clinical research experience, including experience creating and QAing source document templates (CRFs)
BA or BS, degree in business, science or related field, or AA degree and/or commensurate experience in relevant field(s)
Prior experience owning successful execution of projects and/or teams, driving collaboration and successful completion, beyond an individual contributor status
Experience working directly with clients (internal and/or external) and championing their long-term success
Proven experience researching, learning, and utilizing new technologies and software
Prior experience with a CTMS or other clinical research software tool is preferred
Excellent communication (written and verbal), collaboration, and presentation skills
Ability to thrive in a fast-paced, start-up environment - you are comfortable with ambiguity and find no job too big or small
Extensive experience working with Excel
Excellent organizational skills, attention to detail, and critical and creative problem solving skills
Solution-oriented thinking, a zest for learning, and a willingness to help whenever needed
Excellent time managements skills and the ability to prioritize multiple workloads
Familiarity with CLI (Command-Line Interface) is a plus
Learn more about our global benefits offerings on our careers site: https://careers.onestudyteam.com/us-benefits
We value diversity and believe the unique contributions each of us brings drives our success. We do not discriminate on the basis of race, sex, religion, color, national origin, gender identity, age, marital status, veteran status, or disability status.
Note: OneStudyTeam is unable to sponsor work visas at this time. If you are a non-U.S. resident applicant, please note that OST works with a Professional Employer Organization.
As a condition of employment, you will abide by all organizational security and privacy policies.
For a detailed overview of OneStudyTeam's candidate privacy policy, please visit https://careers.onestudyteam.com/candidate-privacy-policy. This organization participates in E-Verify (E-Verify's Right to Work guidance can be found here).