Factory Test Specialist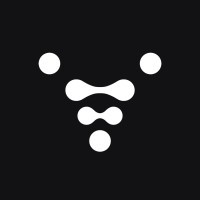 Relativity Space
IT
Long Beach, CA, USA
Posted on Friday, July 21, 2023
Company Overview:
We invented a new approach to design, build, and fly our own rockets, starting with Terran 1 – the world's first 3D printed rocket and Terran R our reusable next generation 3D printed rocket.
Using our vertically integrated technology platform, leveraging additive manufacturing, artificial intelligence, and autonomous robotics to deliver superiority over traditional aerospace manufacturing methods, we're disrupting 60 years of aerospace with our novelty approach to get to space, Mars, and beyond faster, more cost-effective, and more reliable.
We believe in a future where interplanetary life fundamentally expands the possibilities for human experience. Our long-term vision is to upgrade humanity's industrial base on Earth and on Mars.
Team:
The Factory Test team is responsible for providing a set of common test capabilities to all departments in the factory. These include the design and build of test equipment, administering our data collection system, reviewing designs and standards, and conducting hazardous test operations. Some examples of the tests we support include static load testing, dynamic mechanism testing, cryogenic flow testing, and pressurized testing. The Test Specialist will focus on the creation and execution of these tests.
What you'll do:
As we get deeper into the development of our next vehicle (Terran R), we are pushing the boundaries of additive manufacturing further than anyone else ever has. Our test specialists are experts in rapid response testing and specialize in weird and high-energy requests. Responsibilities vary widely from day to day, but some potential tasks include:
Design, build, and/or operate pressurized cryogenic systems
Design, build, and/or operate data control systems
Advise responsible engineers on testing best practices, capabilities, and limitations
Identify and mitigate hazards in the testing environment
Provide mentorship and training to other team members on your areas of expertise
Write and maintain test procedures
Investigate and solve reliability issues presented in past tests
What you need to know:
Test Specialists are part technician, part engineer, part operator, and part data scientist. You should have extensive experience operating with minimal oversight in high-consequence environments. You will also need the following:
Demonstrated experience building and operating complicated fluid or mechanical systems
Proficiency with office software (Excel, Word, Email)
Ability to recognize hazardous situations and implement corrective actions
Desire to teach and mentor less experienced team members
Ability to precisely plan an activity, then execute according to that plan with minimal changes.
Experience operating hazardous equipment with multiple energy sources
Nice to haves but not required:
Familiarity with version control software (GIT, SVN)
Experience configuring and assembling data and control systems
Familiarity with pressure control systems
Experience with test article instrumentation
Proficient in Control of Hazardous Energy (Lock Out Tag Out) procedures
Relativity Space offers competitive salary and equity, a generous vacation policy, an annual L&D stipend and more!
We are an equal opportunity employer and value diversity at our company. We do not discriminate on the basis of race, religion, color, national origin, gender, sexual orientation, age, marital status, veteran status, or disability status.
The below-range represents Relativity Space's current good-faith pay scale for this role. Relativity Space reserves the right to modify or update this range at any time.
Compensation is only one part of our entire total rewards package. To see some of the benefits & perks we offer, please visit here:
https://px.sequoia.com/relativityspace
Hiring Range: