NDE Engineer II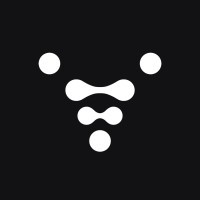 Relativity Space
Long Beach, CA, USA
Posted on Friday, September 15, 2023
Company Overview:
A rocket company at the core, Relativity Space is on a mission to become the next great commercial launch company. Meeting the needs of a growing demand for space infrastructure, our rockets will revolutionize how we connect and communicate on Earth by getting satellites to space. We have developed a vertically integrated technology platform in which we leverage additive manufacturing, artificial intelligence, and autonomous robotics to 3D print rockets. Our unique approach enables rapid product iteration, allowing us to push the boundaries of what's possible today and unlock the full potential of 3D printing for tomorrow. Join us on this extraordinary journey, as we work together to transform our vision into reality.
Team:
The Additive Development team is responsible for development and maturing the core additive manufacturing technology used to produce Relativity's orbital class launch vehicles. The NDE Engineering Team develops, refines, qualifies and performs novel NDE methods specific to Relativity's additive manufacturing methods.
What you'll do:
As a NDE Engineer, you will work directly daily with members of our NDE team to investigate the feasibility of both traditional and emerging NDE methods and the identification, development and qualification of viable candidate methods adapted for use in Relativity's additive manufacturing process. These methods will predominantly be focused on inspection of weld quality for our additively manufactured parts but could extend into other areas of inspection and of geometric features for ensuring the structural integrity of Relativity's Additive Manufacturing processes.
You must be capable of learning how to set up, calibrate and operate complex NDE equipment as a part of the vetting and qualification of a variety of potential NDE methods and approaches as we work to identify the most efficient combination of technical approaches to ensure maximum throughput while maintaining a high level of confidence in the quality of our flight components. You must be ready and willing to be on the shop floor regularly to further this effort. This is not a desk job.
You must be comfortable working closely with Level 2 and 3 NDE Inspectors in a collaborative team culture that values NDE Engineering, NDE technical experts (Level 3 Inspectors) and NDE production support personnel (Level 2 Inspectors) as equal contributors all of whom are critical to the team's success. You must believe in this team concept and remain committed to maintaining this culture as we grow rapidly over the next 12 – 18 months.
Our process requires the development of novel acceptance criteria for both surface and volumetric weld defects as well as dimensional tolerances. Industry standards may not always apply and you will need to step out into new territory to develop criteria where none exist in collaboration with adjacent stakeholders including engineering design teams, additive development, and manufacturing engineering teams.
The processes Relativity is using for Additive manufacturing will require you to develop and apply empirical, stochastic, and intelligent methods for maturing our capability to (1) detect and classify defects and (2) make intelligent decisions regarding the risk they to the structural integrity of our 3d printed products.
You must be comfortable taking primary ownership of communication and task completion updates with our colleagues in manufacturing, integration, Quality, among other internal stakeholders.
Additionally, at times you will represent the Additive Development and NDE teams in a quality assurance and fracture control capacity in forums with internal engineering groups, government agencies, and external customer facing forums.
What you need to know:
BS or MS in an engineering related field
0-2 years of experience involving NDE methods and acceptance criteria
Track record of delivering technically concise reports to external and/or internal engineering stakeholders utilizing multiple data sources
Demonstrated ability to apply engineering fundamentals to achieve a practical manufacturing/production outcome, or similar relevant scope
Basic technical knowledge in at least 2 of the following NDE Methods: Digital RT, CR, ECA, PAUT
Basic understanding of welding flaw acceptance criteria
Highly developed communication skills
Understanding and belief in the Team Concept and proven track record of working closely within a team structure to achieve successful outcomes
Nice to haves but not required:
Experience performing statistical analyses including linear and multi-linear regression, Guassian and Bayesian probabilities using R or Python
Working knowledge of Lean Manufacturing principles and familiarity with MES systems
Exposure to aerospace industry codes and standards
Experience with one or more CAD modeling software platforms
Previous or current Level 2 or 3 certification in any of the following NDE Methods: Digital RT, CR, EMAT, ECA, PAUT
Relativity Space offers competitive salary and equity, a generous vacation policy, an annual L&D stipend and more!
We are an equal opportunity employer and value diversity at our company. We do not discriminate on the basis of race, religion, color, national origin, gender, sexual orientation, age, marital status, veteran status, or disability status.
The below-range represents Relativity Space's current good-faith pay scale for this role. Relativity Space reserves the right to modify or update this range at any time.
Compensation is only one part of our entire total rewards package. To see some of the benefits & perks we offer, please visit here:
https://px.sequoia.com/relativityspace
Hiring Range: