Senior Avionics Hardware Engineer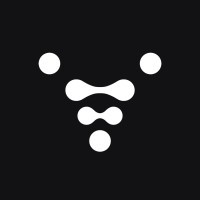 Relativity Space
Other Engineering
Long Beach, CA, USA
Posted on Wednesday, October 18, 2023
Company Overview:
A rocket company at the core, Relativity Space is on a mission to become the next great commercial launch company. Meeting the needs of a growing demand for space infrastructure, our rockets will revolutionize how we connect and communicate on Earth by getting satellites to space. We have developed a vertically integrated technology platform in which we leverage additive manufacturing, artificial intelligence, and autonomous robotics to 3D print rockets. Our unique approach enables rapid product iteration, allowing us to push the boundaries of what's possible today and unlock the full potential of 3D printing for tomorrow. Join us on this extraordinary journey, as we work together to transform our vision into reality.
Team:
The Avionics team is responsible for the full lifecycle of all electronics and supporting hardware central to operating Relativity's rockets. The team designs, builds, tests, integrates, and operates the hardware which controls the rocket in flight, downlinks critical telemetry, keeps the public safe, and deploys our customers' payloads to orbit! Our hardware enables Relativity to reliably control our rockets while maintaining the flexibility to rapidly iterate our designs. As a member of this team, you will design innovative hardware solutions capable of surviving harsh launch and space environments. Your designs will support multiple vehicle systems such as sensors, propulsion, computing, actuation, energy management, and communications.
What you'll do:
As an Avionics Hardware Engineer you will be responsible for developing innovate electronics designs for our rocket, Terran R. You will come up with solutions capable of surviving harsh environments with high reliability while controlling complex systems such as propulsion, fluids, mechanisms, etc. While the focus of the role is the design of new hardware, you will work with others across the department and company to see your designs through the full product lifecycle including requirements and architecture definition, schematic capture and board layout, bring-up and test, qualification, vehicle integration, and test and launch operations. Potential projects include the development of various hardware such as flight computers, engine controllers, power distribution systems, batteries, sensors, RF and telemetry systems, flight safety systems, navigation systems, camera systems, and more! This role is fast paced, highly collaborative, and requires the ability to both develop electronics solutions using cutting-edge technologies while also gaining an understanding of how rockets function as a complete system.
What you need to know:
• Bachelor's degree in electrical engineering, electronics engineering, or related field
• 4+ years' experience designing circuits
• Familiarity implementing technology such as but not limited to ADCs, DACs, microcontrollers, and point of load power supplies
• Familiarity with digital communications methods such as but not limited to SPI, Ethernet, CANbus, and RS422.
• Circuit simulation experience (SPICE, PSPICE, LTSPICE, etc)
• Comfort using schematic & PCB design tools such as Altium Designer
• Ability to use signal generators, oscilloscopes, and other test equipment to verify hardware designs
• Ability to identify project requirements from stakeholders
Nice to haves but not required:
• High-speed digital experience such as processors and memory > 1GHz clock speed
• Low-noise analog signal conditioning and sensor interface design
• High power/voltage switching and power conversion circuit design
• Experience designing RF circuitry used in the VHF and microwave spectrum
• Ability to use Visio or related tool to architect block diagrams
Relativity Space offers competitive salary and equity, a generous vacation policy, an annual L&D stipend and more!
We are an equal opportunity employer and value diversity at our company. We do not discriminate on the basis of race, religion, color, national origin, gender, sexual orientation, age, marital status, veteran status, or disability status.
The below-range represents Relativity Space's current good-faith pay scale for this role. Relativity Space reserves the right to modify or update this range at any time.
Compensation is only one part of our entire total rewards package. To see some of the benefits & perks we offer, please visit here:
https://px.sequoia.com/relativityspace
Hiring Range: