A&P Mechanic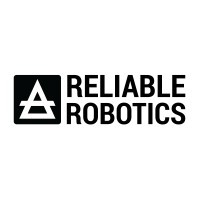 Reliable Robotics
San Martin, CA, USA
Posted on Saturday, June 17, 2023
We're building safety-enhancing technology for aviation that will save lives. Automated aviation systems will enable a future where air transportation is safer, more convenient and fundamentally transformative to the way goods — and eventually people — move around the planet. We are a team of mission-driven engineers with experience across aerospace, robotics and self-driving cars working to make this future a reality.
As an Aircraft Technician at Reliable Robotics, you will be a part of the Integration & Test team. The Integration & Test team is responsible for all vehicle level installation and test efforts at Reliable Robotics. The team regularly ensures the proper function of mechanical, electrical, and flight control systems onboard the aircraft. In addition, the Integration & Test team has ownership over all ground and flight test operations within the organization. The team is composed of individuals familiar with experience developing experimental and certification products.
Responsibilities
In your role as Aircraft Technician you will assist in the design and installation of modified flight control systems, throughout the development of a remotely operated autoflight system. You will plan and execute aircraft maintenance in support of those plans. As part of the flight test campaigns, you'll support ground preparations and execution.
Basic Success Criteria
FAA-issued Aircraft Technician (Airframe & Powerplant) certificate
3+ years operations or small aircraft maintenance experience
General fabrication and modification experience with significant Sheet Metal experience
Ability to work in a self-directed manner in a fast-paced environment
Maintenance experience with piston engine aircraft
Experience with Research & Development engineering projects and Experimental category operating certificates
Preferred Success Criteria
Fixed Base Operator (FBO) or FAR-145 experience
Experience with the fabrication of test fixtures
Maintenance experience with turboprop and jet engine aircraft
Private or commercial pilot ratingsExperience fabricating and modifying wire harnesses and pinning aerospace connectors
Maintenance and rigging experience on P&W PT6A Engines/Airframes
Aircraft Technicians at Reliable Robotics will have an opportunity to deliver a first-of-its-kind gate-to-gate autoflight system for commercial use. Let's make it happen! This role is headquartered in Mountain View CA, but the aircraft are currently hangared in San Martin, CA.
Must be willing to travel 25% of the time.
The estimated salary range for this position is $85,500 to $151,000/annual salary + cash and stock option awards + benefits. At Reliable Robotics, we strive to provide competitive and rewarding compensation based on experience and expertise, as well as market conditions, location, and pay equity.
In addition to base compensation, Reliable Robotics offers stock options, employee medical, 401k contribution, great co-workers and a casual work environment.
Reliable Robotics does not presently sponsor candidates for employment visas. In order to comply with export control regulations applicable to our technology and products, all candidates for this position must reside in the United States and be "U.S. persons" for purposes of the Export Administration Regulations (i.e., a U.S. citizen, a lawful permanent resident, or lawfully admitted into the U.S. as refugees or granted asylum in the U.S.) or otherwise eligible to access our technologies without an export license.
At Reliable Robotics, our goal is to be a diverse and inclusive workforce. As an Equal Opportunity Employer, we do not discriminate on the basis of race, religion, color, creed, ancestry, sex, gender (including pregnancy, childbirth, breastfeeding, or related medical conditions), gender identity, gender expression, sexual orientation, age, non-disqualifying physical or mental disability or medical conditions, national origin, military or veteran status, genetic information, marital status, or any other basis covered by applicable law. All employment and promotion is decided on the basis of qualifications, merit, and business need.
If you require reasonable accommodation in completing an application, interviewing, completing any pre-employment testing, or otherwise participating in the employee selection process, please direct your inquiries to work@reliable.co