Director, Government Capture Management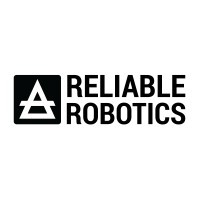 Reliable Robotics
Mountain View, CA, USA · Remote
Posted on Wednesday, September 27, 2023
We're building safety-enhancing technology for aviation that will save lives. Automated aviation systems will enable a future where air transportation is safer, more convenient and fundamentally transformative to the way goods — and eventually people — move around the planet. We are a team of mission-driven engineers with experience across aerospace, robotics and self-driving cars working to make this future a reality.
We believe hiring exceptional talent is an equally vital priority. We are seeking a highly innovative Director, Government Capture Management, to lead our government solutions business development team as both visionary and tactical delivery practitioner. This crucial leadership position requires intense strategic forecasting, investment strategy modeling, quantitative and qualitative analysis, senior leader relationship development, direct interface with high-level government officials, defense department flag officers, and C-suite industry personnel to promote Reliable's total customer mission success solutions.
This position spans responsibilities beginning with opportunity identification, customer development, analyses of alternatives, modeling, priority alignment, solutions shaping and responding to requests for proposals, preparing proposals, white papers and thought pieces on innovative, competitive Reliable offerings. This position will join and lead a dynamic team in growing our defense business, up to, and including classified programs in every facet of defense acquisition.
The company stage and growth potential in Reliable Robotics will offer incredible career and personal growth opportunities to a talented, ambitious, and experienced candidate.
This position can be filled remotely or based at our facility in Mountain View, California (Preference is on-site but will accept remote for the right candidate willing to travel).
Responsibilities
Lead capture management, encompassing all aspects of proposal volume development, including technical, management, past performance, security, basis of estimate, contracts, executive summary, Integrated Master Schedule, and Plans (IMS and IMP), and more
Oversee a full range of contract management activities including identification and management of contractual and performance issues, contract strategies, negotiations, and contract close-out
Provide defense and government market guidance, insight on high value programs, technology trends, proposal opportunities, and with the government solutions team; grow Reliable Robotics' defense footprint
Lead Price to Win engagements, integrate competitive intelligence, analysis, and research into price model building, with analysis of evaluation criteria, and pricing strategy to develop winning competitive efforts
Basic Qualification
Bachelor's Degree in a Business, Science, Technology, Engineering, or Math (STEM) field, with an emphasis on technical qualifications
Proven successful achievement record in capture management, program, and business operations management leadership roles
Demonstrated success shaping, and driving integration of win themes, and positive discriminators into proposal deliverables, ensuring capture artifacts, and customer values are incorporated in a winning proposal
Experience applying the Federal Acquisition Regulation, Defense, and Agency Regulation Supplements to pre, and post award solicitations, contracts, and fee arrangements on competitive, and sole-source proposals
Experience with all contract types (FFP, FPI, CP, OTA, T&M, IDIQs), performance, and fee incentives, particularly multiply incentivized arrangements
Successful Price to Win (PTW) track record
Strong presentation/public speaking proficiency with ability to effectively communicate and influence potential partners, customers, government entities and internal management at all levels
Preferred Skills and Experience
Experience working with one or more DoD prime air system contractors in a technical, leadership, strategy, capture management, or business development role
Performance as a warranted government contracting officer, or member of a government major acquisition program team
Significant skills in analyzing and understanding technologies and how technology insertion can meet current and future customer mission requirements. Demonstrated ability to translate technical offerings in customer operational value and mission utility terms
Experience with customer shaping, capture strategy, capture plans, technical solutions, win themes, discriminators and PTW models to increase win probability over the life of a capture
Successful exchanges with the DOD, other Federal Agencies, and external customers that resulted in new business opportunities capture
Please be aware this position will likely, at some point, require the ability to obtain a U.S. Government security clearance. Security clearances may only be granted to U.S. citizens. In addition, applicants who accept a conditional offer of employment may be subject to government security investigation(s) and must meet eligibility requirements for classified information access.
Must be willing to travel up to 30% of the time.
The estimated salary range for this position is $165,000 to $224,000/annual salary + cash and stock option awards + benefits. At Reliable Robotics, we strive to provide competitive and rewarding compensation based on experience and expertise, as well as market conditions, location, and pay equity.
In addition to base compensation, Reliable Robotics offers stock options, employee medical, 401k contribution, great co-workers and a casual work environment.
Reliable Robotics does not presently sponsor candidates for employment visas. In order to comply with export control regulations applicable to our technology and products, all candidates for this position must reside in the United States and be "U.S. persons" for purposes of the Export Administration Regulations (i.e., a U.S. citizen, a lawful permanent resident, or lawfully admitted into the U.S. as refugees or granted asylum in the U.S.) or otherwise eligible to access our technologies without an export license.
At Reliable Robotics, our goal is to be a diverse and inclusive workforce. As an Equal Opportunity Employer, we do not discriminate on the basis of race, religion, color, creed, ancestry, sex, gender (including pregnancy, childbirth, breastfeeding, or related medical conditions), gender identity, gender expression, sexual orientation, age, non-disqualifying physical or mental disability or medical conditions, national origin, military or veteran status, genetic information, marital status, or any other basis covered by applicable law. All employment and promotion is decided on the basis of qualifications, merit, and business need.
If you require reasonable accommodation in completing an application, interviewing, completing any pre-employment testing, or otherwise participating in the employee selection process, please direct your inquiries to work@reliable.co