Controller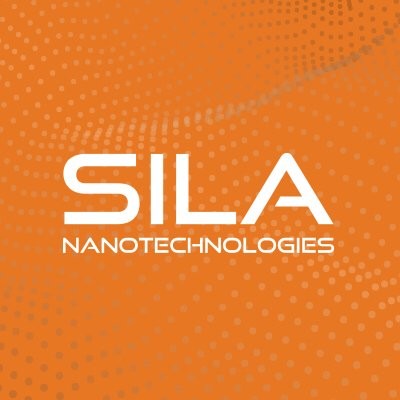 Sila Nanotechnologies
Accounting & Finance
Alameda, CA, USA
Posted on Tuesday, January 3, 2023
About Us
We are Sila, a next-generation battery materials company. Our mission is to power the world's transition to clean energy. To create this future, our team is building a better lithium-ion battery from the inside out today. We engineer and manufacture ground-breaking battery materials that significantly increase the energy density of batteries, while reducing their size and weight. The result? Smaller more powerful batteries that can unlock innovation in consumer devices and accelerate the mass adoption of electric cars to eliminate our dependence on fossil fuels. We're tackling one of the biggest challenges of our time every day, and together we're redefining what's possible. Are you ready to be a part of a team committed to changing the world?
Who You Are
The Controller manages the Company's accounting department, which includes general ledger accounting, revenue and cost accounting, external financial reporting, payroll, fixed assets, inventory, and accounts payable operations to ensure timely and accurate monthly financial close cycles and GAAP financial statements.This role is critical to support Sila's CFO to drive and preserve the accuracy, reliability and consistency of the data held in financial systems. The role will also develop, optimize and secure financial systems, controls, and processes that are scalable and allow for a culture of continuous improvement.
Responsibilities and Duties
Management and oversight of the Accounting and AP Departments functions
Oversee the monthly close process including account reconciliations/analyses for balance sheet and income statement accounts
Review monthly financial statements and trend analyses to ensure that all results are proper and prepared in accordance with US GAAP guidelines
Oversight of international entities, intercompany transactions, and eliminations and consolidation processes.
Interface with external financial auditor as the resident expert on technical accounting matters
Maintain accounting and reporting policies
Responsibility for the company's SOX environment including developing, maintaining and documentation of internal controls; initiate and drive process improvements
Lead the effort of preparing US GAAP financial statements, disclosures, footnotes and other SEC filings
Prepare schedules requested by external tax advisors for corporate income tax returns and tax provision
Hire and train a global accounting team; supervise global team
With reports, collaboratively develop goals, coordinate and track progress of plans, allocate roles and responsibilities, and navigate challenges and roadblocks
Help reports understand how their role and contributions are important to the Company's success and give and receive constructive feedback, and provide input to the organization on the report's contributions - celebrate wins
Other responsibilities include, but are not limited to participating in special projects, system improvements or ad hoc analyses/projects as assigned
Knowledge and Skill Requirements
Bachelors degree in Finance or Accounting required
Masters in Accounting or MBA highly preferred
CPA required. Excellent knowledge of technical accounting standards, proficiency researching accounting literature, and ability to clearly explain complex accounting issues.
Manufacturing experience required
At least 5 years experience managing a team
Start-up to growth phase in a company preferred
Curious and hands-on. Irrepressible desire to dig into details and deeply understand all aspects of a process or system
Pragmatic. Demonstrated ability to create financial order while minimizing overhead and bureaucracy
People-oriented. Track record of leadership and mentoring new team members

#LI-FM1
Physical Demands and Working Conditions
Must be able to remain in a stationary position 50% of the time
The starting base pay for this role is between $184,000 and $232,750 at the time of posting. The actual base pay depends on many factors, such as education, experience, and skills. Base pay is only one part of Sila's competitive Total Rewards package that can include benefits, perks, equity, and bonuses. The base pay range is subject to change and may be modified in the future.
Working at Sila
We believe that building a diverse team at Sila helps us amplify our individual talents. We are an equal opportunity employer and committed to creating an inclusive environment where good ideas are free to come from anyone. We are proud to celebrate diversity and all qualified applicants are considered for employment without regard to gender, race, sexual orientation, religion, age, disability, national origin, or any other status protected by law.