Lead Prototype Battery Engineer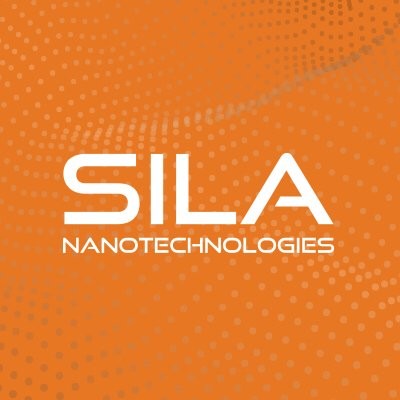 Sila Nanotechnologies
Alameda, CA, USA
Posted on Tuesday, January 31, 2023
About Us
We are Sila, a next-generation battery materials company. Our mission is to power the world's transition to clean energy. To create this future, our team is building a better lithium-ion battery from the inside out today. We engineer and manufacture ground-breaking battery materials that significantly increase the energy density of batteries, while reducing their size and weight. The result? Smaller more powerful batteries that can unlock innovation in consumer devices and accelerate the mass adoption of electric cars to eliminate our dependence on fossil fuels. We're tackling one of the biggest challenges of our time every day, and together we're redefining what's possible. Are you ready to be a part of a team committed to changing the world?
Who You Are
You're an engineer excited to blend the best of battery research and manufacturing to drive R&D forward. You move seamlessly between small details and big-picture strategy, enjoy putting new solutions into practice, and thrive as part of a team. As a Prototype Battery Engineer on Sila's Battery Capabilities & Modeling team, you'll deliver safe, powerful, and accessible systems that accelerate battery R&D by building shared understanding and revealing new insights that unlock higher performance. You'll be responsible for new electrode and cell form factor build systems, including scoping new capabilities, selecting equipment, coordinating installation, and developing processes. Your work will extend from powder to finished cells and fuel progress in both early materials research and product deployment. You'll work closely with experienced battery scientists and engineers across multiple teams to understand their priorities, translate those into clear requirements, and work across functions with internal and external collaborators to add tools to our innovative battery development toolset.
Responsibilities and Duties
Collaborate with teammates to identify current and future prototype electrode and cell build capability priorities

Specify equipment requirements and lead engagements with external partners to select and procure new systems

Lead integration of equipment with Sila's facilities and data infrastructure

Qualify and release new capabilities to R&D Operations to support experimentation throughout the company

Proactively identify issues and support R&D Operations to continuously improve flexibility and repeatability

Train teammates on the operation and data analysis of systems and processes

Invest in our values and vision and champion them as we grow
Knowledge and Skill Requirements
Experience leading the development and handoff of equipment and processes, particularly for R&D

Collaborative approach, with strong listening and communication skills

Demonstrated multi-functional project management skills

Familiarity with safety, automation, and data collection best practices

At least a B.S. in engineering or physical science and 5 years of hands-on industry experience; lithium-ion battery and/or roll-to-roll experience is a plus
Physical Demands and Working Conditions
Wear personal protective equipment including, but not limited to, a lab coat, gloves, safety glasses, and safety shoes

Move items up to 30 lbs with the assistance of lift equipment and carts

Move long distances (such as from building to building)
The starting base pay for this role is between $158,750 and $184,250 at the time of posting. The actual base pay depends on many factors, such as education, experience, and skills. Base pay is only one part of Sila's competitive Total Rewards package that can include benefits, perks, equity, and bonuses. The base pay range is subject to change and may be modified in the future.
Working at Sila
We believe that building a diverse team at Sila helps us amplify our individual talents. We are an equal opportunity employer and committed to creating an inclusive environment where good ideas are free to come from anyone. We are proud to celebrate diversity and all qualified applicants are considered for employment without regard to gender, race, sexual orientation, religion, age, disability, national origin, or any other status protected by law.