Staff Process Design Engineer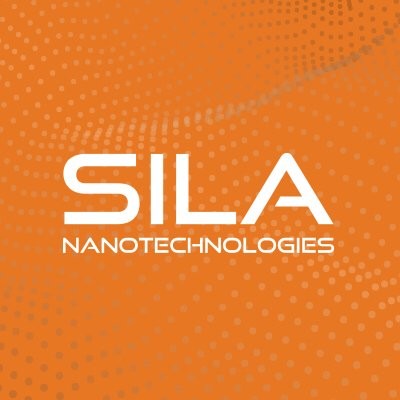 Sila Nanotechnologies
Design
Oakland, CA, USA
Posted on Friday, March 17, 2023
About Us
We are Sila, a next-generation battery materials company. Our mission is to power the world's transition to clean energy. To create this future, our team is building a better lithium-ion battery from the inside out today. We engineer and manufacture ground-breaking battery materials that significantly increase the energy density of batteries, while reducing their size and weight. The result? Smaller more powerful batteries that can unlock innovation in consumer devices and accelerate the mass adoption of electric cars to eliminate our dependence on fossil fuels. We're tackling one of the biggest challenges of our time every day, and together we're redefining what's possible. Are you ready to be a part of a team committed to changing the world?
Who You Are
You are creative, diligent, rigorous, insightful and hands-on. You understand the principles of process development and engineering. You are excited to scale up chemical processes and commission new industrial facilities to manufacture materials for Li-ion batteries. You look forward to being on a team of diverse individuals united by a shared goal. We start with first principles, test new reactors and systems, and deliver processes through pilot-scale into high-volume commercial production. You will leverage your previous experience in development and operations to collaborate with Materials Development, Equipment Development, Program Management and Operations teammates to successfully deliver large volumes of next-generation battery materials into a growing market.
Responsibilities and Duties
Design world-class chemical processes to produce next-generation battery materials.
Plan and execute test campaigns on bench and pilot-scale systems.
Use test campaign results to develop engineering data (thermodynamics, kinetics, speciation, yields).
Assess the technical and economic feasibility of commercial scale-up based upon test campaigns and data.
Create high-quality process and system design packages (PFDs, Process Simulations, HMBs, P&IDs) in collaboration with the Process Design team during front-end engineering. Serve as the Process functional representative in hazard analyses and design reviews.
Generate the qualification & control plan for new process steps, including: operations and maintenance manuals, operator training, analytical requirements, and production test runs.
Safely commission, troubleshoot and qualify manufacturing assets during startup of new production facilities.
Advise operations teams as the onsite technical expert.
Collaborate effectively across multiple internal Sila teams and external vendors as part of a major capital projects team.
Knowledge and Skill Requirements
BS/MS/PhD in Chemical Engineering, Mechanical Engineering or related field
5+ years of relevant technology experience, including some industrial process experience
Good understanding of safety and safety-first culture
Comfortable in industrial production environments
Excellent communication and collaboration skills
Record of working positively and effectively in dynamic teams
Familiarity with standard industrial process engineering deliverables (BFD, PFD, HMB, cost estimation, preliminary equipment sizing, P&ID)
Familiarity with Process Hazard Analyses and PSM requirements
Familiarity with Process Modeling software such as Aveva Process Simulation/ SimCentral (preferred), ASPEN, HYSYS, ProII, or gPROMs is prefered
Comfortable with travel up to 50% to new production site in Moses Lake, WA, construction and testing facilities in Canada, and 3rd party test labs
Familiarity and experience with new plant and facility Commissioning
Physical Demands and Working Conditions
Must be able to remain in a stationary position to operate a computer and other office productivity machinery, such as a laptop, copier/printer machine, etc.
Wear personal protective equipment including, but not limited to, a hard hat, lab coat or coveralls, gloves, safety glasses, and safety shoes
Pass a respirator fit test and be able to wear respiratory protection on a periodic basis
Repetitive use of hands - light to forceful handling of material
Move long distances and occasionally kneel or bend
Up to 40% travel for work at new production sites and 3rd party test labs
The starting base pay for this role is between $160,000 and $205,000 at the time of posting. The actual base pay depends on many factors, such as education, experience, and skills. Base pay is only one part of Sila's competitive Total Rewards package that can include benefits, perks, equity, and bonuses. The base pay range is subject to change and may be modified in the future.
#LI-AG1
Working at Sila
We believe that building a diverse team at Sila helps us amplify our individual talents. We are an equal opportunity employer and committed to creating an inclusive environment where good ideas are free to come from anyone. We are proud to celebrate diversity and all qualified applicants are considered for employment without regard to gender, race, sexual orientation, religion, age, disability, national origin, or any other status protected by law.