Customer Program Manager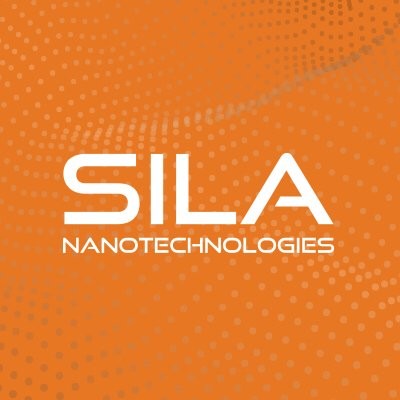 Sila Nanotechnologies
Customer Service, Operations
Alameda, CA, USA
Posted on Thursday, May 4, 2023
About Us
We are Sila, a next-generation battery materials company. Our mission is to power the world's transition to clean energy. To create this future, our team is building a better lithium-ion battery from the inside out today. We engineer and manufacture ground-breaking battery materials that significantly increase the energy density of batteries, while reducing their size and weight. The result? Smaller more powerful batteries that can unlock innovation in consumer devices and accelerate the mass adoption of electric cars to eliminate our dependence on fossil fuels. We're tackling one of the biggest challenges of our time every day, and together we're redefining what's possible. Are you ready to be a part of a team committed to changing the world?
Who You Are
As a Customer Program Manager at Sila, you are an advocate for our customers and are responsible for programs progressing towards timely success. You own program timelines and coordinating efforts to meet them. You're experienced in generating cross-functional alignment, anticipating roadblocks, and developing mitigation plans. You are a multi-tasker who builds or uses existing tools to efficiently handle responsibilities. Since our programs are highly technical, you will work closely with scientists and engineers throughout Sila and with our US partners on multiple projects at the same time.
Responsibilities and Duties
Build and maintain schedules for customer programs, recommending adjustments as needed
Proactively identify critical-path dependencies, risks, and opportunities to accelerate
Communicate, plan, create alignment, and take action on tactical decisions with internal and external partners representing different functions
Collaborate with product management to understand customer product roadmaps, product requirements, and tradeoffs that customers are willing to make
Improve processes for organizing information and reporting project status
Regularly connect with customers to gather information relevant to current and future programs and their decision making processes
Lead meetings with customers and partners, including preparing internal teams for discussion topics
Knowledge and Skill Requirements
5+ years related work experience, preferably in externally facing roles
Good technical understanding of batteries and a desire to learn more
Comfortable generating, interpreting, and communicating information
Demonstrated ability to build trust both internally and externally to drive progress
Fluency in English
Bachelor's Degree in a technical subject
Physical Demands and Working Conditions
Be stationary for extended periods of time
Travel within US (up to 10%)
The starting base pay for this role is between $132,000 and $167,250 at the time of posting. The actual base pay depends on many factors, such as education, experience, and skills. Base pay is only one part of Sila's competitive Total Rewards package that can include benefits, perks, equity, and bonuses. The base pay range is subject to change and may be modified in the future. #LI-FM1 #LI-Hybrid
Working at Sila
We believe that building a diverse team at Sila helps us amplify our individual talents. We are an equal opportunity employer and committed to creating an inclusive environment where good ideas are free to come from anyone. We are proud to celebrate diversity and all qualified applicants are considered for employment without regard to gender, race, sexual orientation, religion, age, disability, national origin, or any other status protected by law.