Senior Sourcing Specialist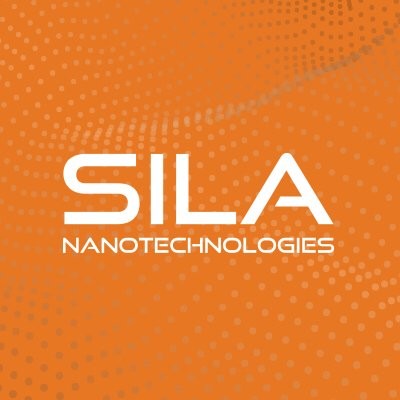 Sila Nanotechnologies
Operations
Alameda, CA, USA
Posted on Thursday, August 17, 2023
About Us
We are Sila, a next-generation battery materials company. Our mission is to power the world's transition to clean energy. To create this future, our team is building a better lithium-ion battery from the inside out today. We engineer and manufacture ground-breaking battery materials that significantly increase the energy density of batteries, while reducing their size and weight. The result? Smaller more powerful batteries that can unlock innovation in consumer devices and accelerate the mass adoption of electric cars to eliminate our dependence on fossil fuels. We're tackling one of the biggest challenges of our time every day, and together we're redefining what's possible. Are you ready to be a part of a team committed to changing the world?
Who You Are
The Senior Sourcing Specialist will play a pivotal role in advancing and implementing the capital equipment sourcing strategy to facilitate the expansion of Sila Nanotechnologies' manufacturing capabilities. In this capacity, you will collaborate extensively across various departments and teams, fostering valuable partnerships with potential suppliers to drive optimal supplier selection, streamline equipment procurement, and enhance supplier management processes.
Responsibilities and Duties
Establish a supply network that delivers a competitive advantage to Sila. The position is responsible for strategic supplier sourcing and supplier management for scaling our manufacturing operations.
Develop supplier relationship strategies, including (but not limited to) negotiating contracts, pricing negotiation, delivery schedule, performance management, and governance.
Ensure Sila and suppliers are aligned with technical and commercial requirements by working closely with Engineering, Legal, Quality Assurance, Finance, and Manufacturing.
Initiate and present cost savings opportunities both from supply chain negotiation and engineering design changes.
Identify and recommend key new suppliers, perform new supplier evaluations and ongoing supplier audits.
Develop and manage key process indicators (KPIs) related to suppliers and drive formal supplier performance reviews.
Knowledge and Skill Requirements
Bachelor's degree or higher
Experienced buyer, sourcing specialist, commodity manager or supply chain manager within a strategic sourcing role for capital equipment.
Background in sourcing new products, establishing supplier relationships and scaling operations in a manufacturing setting.
Excellent negotiation and supplier performance management skills.
Knowledge and experience using ERP systems such as SAP, Oracle, and Sage X3.
Flexibility and willingness to travel internationally and domestically at least one week per month if required.
Prior experience sourcing custom engineered systems and/or capital equipment is a plus
Physical Demands and Working Conditions
Flexibility to travel internationally and domestically up to one week per month when required
Operate a computer and other office equipment, such as a laptop, copier/printer, etc in a fixed location
Complete tasks in a noisy environment
Repeating motions that may include the wrists, hands and/or fingers
Standing in a stationary position 50% of the time
Wear personal protective equipment including, but not limited to, a lab coat, gloves, safety glasses, respirator, and steel toe safety shoes when required
Move long distances (such as from building to building) and be stationary for extended periods of time
Climb stairs or over containment walls
The starting base pay for this role is between $109,000 and $138,000 at the time of posting. The actual base pay within these ranges depends on many factors, such as education, experience, and skills. Base pay is only one part of Sila's competitive Total Rewards package that can include benefits, perks, equity, and bonuses. The base pay range is subject to change and may be modified in the future.
Working at Sila
We believe that building a diverse team at Sila helps us amplify our individual talents. We are an equal opportunity employer and committed to creating an inclusive environment where good ideas are free to come from anyone. We are proud to celebrate diversity and all qualified applicants are considered for employment without regard to gender, race, sexual orientation, religion, age, disability, national origin, or any other status protected by law.