R&D Test Engineer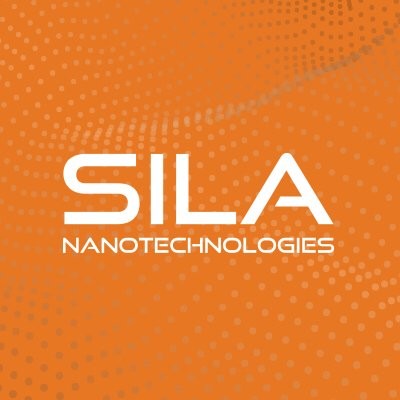 Sila Nanotechnologies
Quality Assurance
Alameda, CA, USA
Posted on Thursday, August 31, 2023
About Us
We are Sila, a next-generation battery materials company. Our mission is to power the world's transition to clean energy. To create this future, our team is building a better lithium-ion battery from the inside out today. We engineer and manufacture ground-breaking battery materials that significantly increase the energy density of batteries, while reducing their size and weight. The result? Smaller more powerful batteries that can unlock innovation in consumer devices and accelerate the mass adoption of electric cars to eliminate our dependence on fossil fuels. We're tackling one of the biggest challenges of our time every day, and together we're redefining what's possible. Are you ready to be a part of a team committed to changing the world?
Who You Are
As a R&D Test Engineer in the Applied R&D Department, you are at the forefront of Sila's experimental thrusts, with a focus on leading, designing, executing, and analyzing experiments on lab and pilot scale equipment as part of a growing, dynamic test engineering team.
You will strive to accelerate Sila's pace of learning and drive the company towards impactful decisions. You work as a team: you will rely on engineers, scientists, and technicians who, in turn, rely on you. You work at the interface of material science, process engineering, equipment engineering, systems engineering, and data science. You turn raw data into critical insights. You run towards problems and curve balls, not away. If someone has an issue they need to debug, they come to you. You use your fundamental understanding, experiential insight, creative thinking, and the rest of the team to solve tough problems quickly and thoroughly. You have excellent communication skills and deftly navigate through technical discussions and debates.
Responsibilities and Duties
Conduct complete R&D projects in collaboration with engineering teams, including test planning, experimental design and preparation, execution, analysis, and communication of final results
Craft and execute effective experimental plans.
Find failure-modes and root-causes. Crush them. Be unstoppable.
Provide insights through hands-on experience, deep knowledge of the equipment, and thorough analysis of experimental data and observations
Manage test platforms. Strive to make them world class.
Formulate, lead, and facilitate complex data analysis projects
Knowledge and Skill Requirements
Exceptional laboratory testing aptitude. Intuition for what will work and ability to execute quickly and effectively
Demonstrated experience with complex reactive or thermo-mechanical systems like reactors, generators, or similar machines
Demonstrated experience in electronics, wiring, and instrumentation (analog signals, AC and DC power fundamentals, control wiring, and diagnostic tools) and experience implementing lab- or field-deployed electronics, sensors, and actuators
Experience conducting or leading experimental R&D projects
Experience with developing and deploying new instrumentation and measurement systems
Experience with data analysis and sufficient language knowledge, or polyglotism, to navigate data platforms in Python3
Understanding and proven application of mechanical engineering principles: heat, flow, structures, and materials.
At least a B.S. in engineering or physical sciences (e.g. M.E., Physics)
5+ years of work (or equivalent) experience
Physical Demands and Working Conditions
Pass a respirator fit test and be able to wear respiratory protection on a daily basis
Wear personal protective equipment including, but not limited to, a lab coat, gloves, safety glasses, and steel toe safety shoes
Move items up to 50 lbs with the assistance of lift equipment and carts
Move long distances (such as from building to building) and be stationary for extended periods of time
Reach low shelves or items on the floor
Enter spaces narrower than 3 feet
Climb stairs or over containment walls
Precise and repetitive handling of a range of material quantities
Operate a computer and other office equipment, such as a laptop, copier/printer, etc in a fixed location
The starting base pay for this role is between $96,000 and $122,000 at the time of posting. The actual base pay depends on many factors, such as education, experience, and skills. Base pay is only one part of Sila's competitive Total Rewards package that can include benefits, perks, equity, and bonuses. The base pay range is subject to change and may be modified in the future.
Working at Sila
We believe that building a diverse team at Sila helps us amplify our individual talents. We are an equal opportunity employer and committed to creating an inclusive environment where good ideas are free to come from anyone. We are proud to celebrate diversity and all qualified applicants are considered for employment without regard to gender, race, sexual orientation, religion, age, disability, national origin, or any other status protected by law.