Equipment Inspector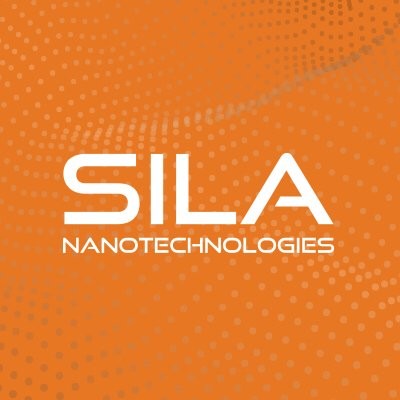 Sila Nanotechnologies
Quality Assurance
Moses Lake, WA, USA
Posted on Friday, October 6, 2023
About Us
We are Sila, a next-generation battery materials company. Our mission is to power the world's transition to clean energy. To create this future, our team is building a better lithium-ion battery from the inside out today. We engineer and manufacture ground-breaking battery materials that significantly increase the energy density of batteries, while reducing their size and weight. The result? Smaller more powerful batteries that can unlock innovation in consumer devices and accelerate the mass adoption of electric cars to eliminate our dependence on fossil fuels. We're tackling one of the biggest challenges of our time every day, and together we're redefining what's possible. Are you ready to be a part of a team committed to changing the world?
Who You Are
You are a self-sufficient, hands-on inspector who ensures that the requirements of API 510 and 570 on inspection, examination, and testing are met, and is directly involved in the inspection activities. Responsible on behalf of Sila Nanotechnologies. You take ownership of your responsibilities to oversee the quality assurance/quality control and by playing a key role in the hands-on day-to-day responsibilities.
You regularly apply inspection, corrosion, welding and other technical concepts and practices with an emphasis on fabrication, assembly, installation, and manufacturing operations to further Sila's Mission to Develop equipment and subsystems for scaling up first-of-their-kind chemical reactions
Responsibilities and Duties
Perform internal and external inspections to determine if a weldment or equipment meets the acceptance criteria of a specific code, standard or document.
Conduct inspections on equipment at scheduled intervals to maintain the mechanical integrity of the fixed equipment of the facility.
Properly interpret regulations, codes and industry standards.
Compile and submit completed inspection reports in a timely manner.
Pay attention to detail and be capable of recommending and approving repairs as well as performing visual inspection of completed work.
Study equipment leak regulations applicable to location and customer base.
Cooperate with personnel of the Maintenance & Engineering Department on problems of scheduling, methods of repair, materials utilization and in arranging special inspection and advice on inspection requirements, corrosion allowances, access provisions, etc. for new designs.
Request the services of the Corrosion Engineer on critical or unusual problems involving the cause, seriousness, and prevention of corrosion or other deterioration of plant equipment, and also on development of inspection methods.
Ensure adherence to Sila quality, technical, environmental and safety standards.
Collaborate on engineering projects across all Sila Nanotechnologies Technology Development Projects. Specifically participate in Design-for-Maintainability and other engineering reviews prior to design lock; ensure quality during in-house or third-party fabrication, construction, and factory acceptance testing.
Provide oral and written reporting on inspection status to operations and upper management stakeholders.
Coordinates company and contract personnel to quality, audit and continually monitor contractor shops to insure quality workmanship for new equipment fabrication.
Develops and issues detailed maintenance checklists, procedures and technical data for novel equipment prior to issuance to production. Continually improves preventative and corrective maintenance strategies, policies and procedures.
Knowledge and Skill Requirements
2 years experience in weld inspection related activities (QC, NDT, etc.)
Current American Petroleum Institute (API) API-653, API 510, or API-570 certification or ability to obtain in 12 months; or satisfactory completion of a Visual/Mechanical Inspection training course.
Extensive knowledge of industry standards including AWS, ASME, API (510 & 570) a MUST; working knowledge of NDE methodologies also a plus.
Knowledge of testing tools (e.g., DMV, helium leak detector and hydro tester)
Knowledgeable on safety requirements for handling and storage of flammable and toxic gasses, confined entry, hazardous energy isolation, and electrical safety.
Physical Demands and Working Conditions
Able to lift up to 50 lbs
Able to walk long distances and stand for extended periods of time
Able to occasionally kneel or bend
Pass a respirator fit test and be able to wear respiratory protection when required
Wear personal protective equipment including, but not limited to, a lab coat, gloves, safety glasses, and safety shoes
The starting base pay for this role is between $43/hr and $55/hr at the time of posting. The actual base pay depends on many factors, such as education, experience, and skills. Base pay is only one part of Sila's competitive Total Rewards package that can include benefits, perks, and equity. The base pay range is subject to change and may be modified in the future. This role may also be eligible for overtime.
Working at Sila
We believe that building a diverse team at Sila helps us amplify our individual talents. We are an equal opportunity employer and committed to creating an inclusive environment where good ideas are free to come from anyone. We are proud to celebrate diversity and all qualified applicants are considered for employment without regard to gender, race, sexual orientation, religion, age, disability, national origin, or any other status protected by law.