Consumer Account Manager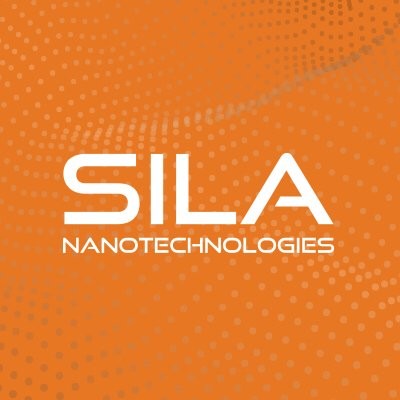 Sila Nanotechnologies
Sales & Business Development
Alameda, CA, USA
Posted on Saturday, October 28, 2023
About Us
We are Sila, a next-generation battery materials company. Our mission is to power the world's transition to clean energy. To create this future, our team is building a better lithium-ion battery from the inside out today. We engineer and manufacture ground-breaking battery materials that significantly increase the energy density of batteries, while reducing their size and weight. The result? Smaller more powerful batteries that can unlock innovation in consumer devices and accelerate the mass adoption of electric cars to eliminate our dependence on fossil fuels. We're tackling one of the biggest challenges of our time every day, and together we're redefining what's possible. Are you ready to be a part of a team committed to changing the world?
Who you are
As an Account Manager for Consumer Sales you will be responsible for managing all consumer sales of Sila's Titan silicon anode material. You will support sales and engineering activities for customers that are making or incorporating Li-on battery cells in premium consumer electronic products. To be successful, you'll need to work collaboratively with the Product, Program Managers and Battery Engineers to first get the technical win, then eventually negotiate the sales contracts. Your ability to connect with customers, understand their needs, and deliver tailored solutions will be pivotal in driving sales and fostering long term loyalty. You are someone who will represent our company's commitment to our valued clients.
Responsibilities and Duties
Identify business opportunities, capture sales and manage customer accounts by driving alignment within the customer organization as well as internal organization for customer must haves. Develop a strategic plan for each customer.
Work in collaboration with product management, understand customer product roadmaps, product requirements and tradeoffs customers are willing to make.
Manage customer expectations, timelines, and needs. Work closely with the Customer Program team and Battery Engineering team to develop project plans and timelines with concrete steps and goals to support your customer. Be the champion of that schedule to make sure other groups meet the obligations of that schedule.
Travel to customer sites. Build strong working relationships with customers, such that Sila interfaces know and communicate directly with the customers' quality, production, supply chain, engineering, product, and finance teams.
Understand the org chart, reporting relationships and function of each contact, especially the decision makers and the blockers.
Organize face-to-face and virtual meetings with each customer and prepare attendees and presentations to ensure a productive exchange of ideas.
Hire, coach, and support talent through consistent feedback, creation of clear goals, navigation of challenges, and celebration of wins
Quantify the customers' business opportunities and create multi-year sales forecasts. Manage the customer pipeline using a phase gate process. Support Sila leadership team with strategic planning and execution of the company's growth forecast.
Knowledge and Skill Requirements
Successfully closed or supported the closing of multiple complex, long sales-cycle deals for B2B product contracts
10+ years as an account management leader, including external work with customers.
Strong interpersonal and negotiation skills
Strong understanding of batteries that enables understanding of Sila's materials & applications and being able to hold your own in a technical conversation with the customer's battery engineers.
Required work experience in industries that sell high technology products that need to fit into customers' product roadmaps (i.e. B2B technologies, not B2C).
Required experience selling to major consumer electronics OEMs
Excellent written communication skills, highly organized (esp regarding documentation of conversations) and ability to help build processes as we continue to grow.
Comfortable generating, interpreting, and presenting data and reports both internally and externally that are informative and build trust.
Forecasting of sales and strategic business planning.
Speaking of Mandarin would be helpful
Physical Demands and Working Conditions
Periodic international and domestic travel
Move long distances (such as from building to building) and be stationary for extended periods of time
Operate a computer and other office equipment, such as a laptop, copier/printer, etc in a fixed location
#onsite #RS-1
The starting base pay for this role is between $196,000 and $244,000 at the time of posting. The actual base pay depends on many factors, such as education, experience, and skills. Base pay is only one part of Sila's competitive Total Rewards package that can include benefits, perks, equity, and bonuses. The base pay range is subject to change and may be modified in the future.
Working at Sila
We believe that building a diverse team at Sila helps us amplify our individual talents. We are an equal opportunity employer and committed to creating an inclusive environment where good ideas are free to come from anyone. We are proud to celebrate diversity and all qualified applicants are considered for employment without regard to gender, race, sexual orientation, religion, age, disability, national origin, or any other status protected by law.