Applied R&D Engineer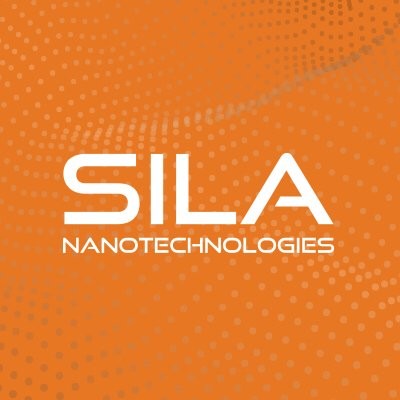 Sila Nanotechnologies
Software Engineering
Alameda, CA, USA
Posted on Wednesday, November 1, 2023
About Us
We are Sila, a next-generation battery materials company. Our mission is to power the world's transition to clean energy. To create this future, our team is building a better lithium-ion battery from the inside out today. We engineer and manufacture ground-breaking battery materials that significantly increase the energy density of batteries, while reducing their size and weight. The result? Smaller more powerful batteries that can unlock innovation in consumer devices and accelerate the mass adoption of electric cars to eliminate our dependence on fossil fuels. We're tackling one of the biggest challenges of our time every day, and together we're redefining what's possible. Are you ready to be a part of a team committed to changing the world?
Who You Are
You are an engineer that helps to provide clarity and insight into the physical phenomena behind some of our organization's most difficult technical problems. As we work to scale up our manufacturing process, our team works to understand what conditions present in our current processes are responsible for our material's performance today, what characteristics of our current equipment create those process conditions, and what features of future equipment and processes will be necessary to either maintain or improve upon our material's performance and cost going forward. Using your strong fundamental understanding of engineering principles, you will help to distill complex research questions into well-defined engineering design problems. You will work with a diverse group of other engineers and scientists at the company to ensure that our current best fundamental understanding of our equipment and processes is up-to-date and consistent with observations in the development and manufacturing environments. In doing so, you will add to, modify, and curate a growing collection of purpose-built engineering models that will enable others within the organization to engage with problems in a manner consistent with that fundamental understanding. Your skills as a listener and communicator will be critical to ensuring that these models appropriately address the questions we need them to answer and that they are understandable and/or usable by others at the company.
Responsibilities and Duties
Talk to and work with others within the organization to maintain our current best understanding of how our processes and equipment work
Use first-principles understanding to provide further insight into the fundamental physical phenomena at work within our processes and equipment
Distill that insight into a useful form for others within the organization, from conceptual frameworks that can inform future experimentation to computational models that allow for better understanding of how our equipment performs today and better estimates for how it will perform in the future
Document and share your models and/or their results throughout the organization to help others in finding solutions to their technical problems
Develop and perform experiments to test our collective fundamental understanding and validate your models against their results with the help of sophisticated data analysis
On occasion, engage with and travel to prospective equipment vendor sites to help understand how their equipment functions and whether or not it will perform the functions that we need it to
Knowledge and Skill Requirements
Fundamental understanding of mass and energy transfer, thermodynamics, and chemical kinetics
Experience using a high-level programming language (e.g. Python, MATLAB) to solve engineering problems and perform data analysis
Experience in laboratory environments performing experiments on novel experimental equipment
Excellent communication skills, including the ability to surface problems constructively
Experience in R&D settings with open-ended technical problems and substantial individual autonomy
MS or PhD (PhD preferred) in engineering or applied science discipline (Mechanical Engineering, Chemical Engineering, or Applied Physics preferred)
Physical Demands and Working Conditions
Wear personal protective equipment including, but not limited to, a lab coat, gloves, safety glasses, and steel toe safety shoes
Move items up to 50 lbs with the assistance of lift equipment and carts
Move long distances (such as from building to building) and be stationary for extended periods of time
Operate a computer and other office equipment, such as a laptop, copier/printer, etc in a fixed location
The starting base pay for this role is between $128,000 and $162,000 at the time of posting. The actual base pay depends on many factors, such as education, experience, and skills. Base pay is only one part of Sila's competitive Total Rewards package that can include benefits, perks, equity, and bonuses. The base pay range is subject to change and may be modified in the future.
Working at Sila
We believe that building a diverse team at Sila helps us amplify our individual talents. We are an equal opportunity employer and committed to creating an inclusive environment where good ideas are free to come from anyone. We are proud to celebrate diversity and all qualified applicants are considered for employment without regard to gender, race, sexual orientation, religion, age, disability, national origin, or any other status protected by law.