Machinery Engineer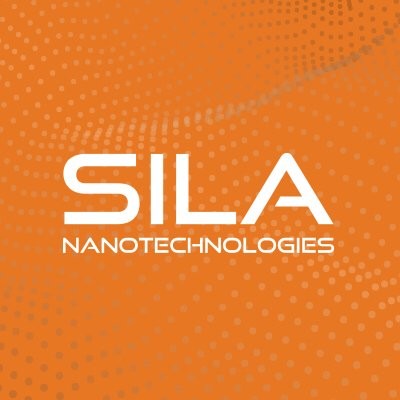 Sila Nanotechnologies
Alameda, CA, USA
Posted on Thursday, November 9, 2023
About Us
We are Sila, a next-generation battery materials company. Our mission is to power the world's transition to clean energy. To create this future, our team is building a better lithium-ion battery from the inside out today. We engineer and manufacture ground-breaking battery materials that significantly increase the energy density of batteries, while reducing their size and weight. The result? Smaller more powerful batteries that can unlock innovation in consumer devices and accelerate the mass adoption of electric cars to eliminate our dependence on fossil fuels. We're tackling one of the biggest challenges of our time every day, and together we're redefining what's possible. Are you ready to be a part of a team committed to changing the world?
Who You Are
You are a self-sufficient, hands-on Machinery Engineer with an aptitude for learning new things and completing big, complex projects. You take ownership of your responsibilities from early concept through validation and handoff, while working collaboratively with your teammates across the organization to deliver the best possible outcomes. Your work is thoroughly documented; it's rare that a question posed to you doesn't already have the answer written down. You have excellent communication skills and deftly navigate through technical discussions and debates. You're flexible, not formulaic, in your approach to solving problems.
Responsibilities and Duties
Deploy and commission machinery to final production handoff. When things break, dig deep to find and permanently resolve the root cause.
Document the root causes of all machinery reliability issues in their area of responsibility and troubleshoot all problem rotating equipment to eliminate excessive maintenance cost and performance deficiencies and develop recommendations and orders required parts for upgrades of problem equipment.
Develop and update machinery design and maintenance tools, guides, and specifications
Support inspection and testing activities at vendor shops and Sila Nanotechnologies sites
Participate in machinery risk assessments and MOCs engineering evaluations.
Evaluate and qualify machinery supplier facilities
Support machinery reliability, integrity, and optimization initiatives
Oversee the activities of engineering contractors and machinery suppliers
Evaluate and qualify new machinery technologies
Develops and issues detailed maintenance checklist, procedures and technical data for equipment repairs and overhauls.
Plans, organizes and supervises the machinery monitoring and protection program to prevent catastrophic failures and to permit vibration analysis of impending problems.
Issues Work Orders to perform major overhaul or routine maintenance as indicated by vibration analysis or performance testing.
Knowledge and Skill Requirements
B.S. in Mechanical Engineering or related field and 5+ years of industry experience (fewer for candidates with an advanced degree) or ten years of experience as a machinery mechanic and/or analyst in petrochemical, pulp and paper or power generation fields.
Have built, deployed, and supported complex machinery involving technical risk and high uptime requirements.
Experience with machinery protection systems.
API Standards experience would be beneficial
Basic lubrication and maintenance practices knowledge.
Experience generating outward-facing document packages and working with vendors to get things built.
Physical Demands and Working Conditions
Pass a respirator fit test and be able to wear respiratory protection on a periodic basis
Wear personal protective equipment including, but not limited to, a lab coat, gloves, safety glasses, and steel toe safety shoes
Move items up to 50 lbs with the assistance of lift equipment and carts
Move long distances (such as from building to building)
The starting base pay for this role is between $128,000 and $162,000 at the time of posting. The actual base pay depends on many factors, such as education, experience, and skills. Base pay is only one part of Sila's competitive Total Rewards package that can include benefits, perks, equity, and bonuses. The base pay range is subject to change and may be modified in the future. #onsite #RS-1
Working at Sila
We believe that building a diverse team at Sila helps us amplify our individual talents. We are an equal opportunity employer and committed to creating an inclusive environment where good ideas are free to come from anyone. We are proud to celebrate diversity and all qualified applicants are considered for employment without regard to gender, race, sexual orientation, religion, age, disability, national origin, or any other status protected by law.